Dechu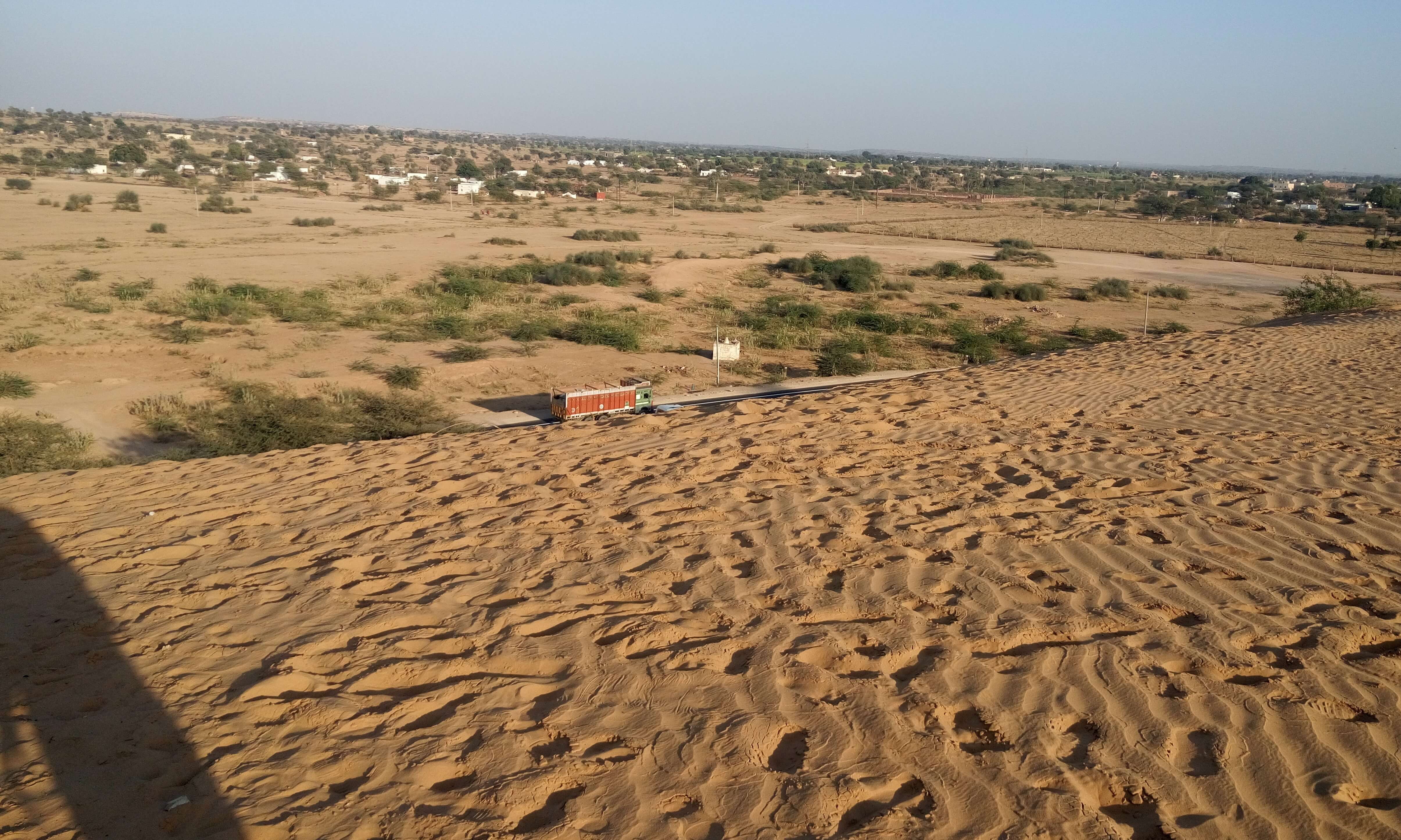 Dechu is a Village in Shergarh Tehsil in Jodhpur District of Rajasthan State, India. It is located 104 KM towards west from Jodhpur. It takes 1 hour and 45 minutes ride via a car/taxi/cab from Jodhpur to reach Dechu Village. It is located at a distance of 50 Km from Shergarh and 405 Km from State capital Jaipur.
Bhojakor(11Km), Gilakor(12Km), Peelwa(16Km), Chordiya(16Km), Kushlawa(17Km) are the nearby Villages to Dechu. Dechu is surrounded by Balesar Tehsil towards South , Shergarh Tehsil towards South , Bap Tehsil towards North , Sankra Tehsil towards west. Jodhpur, Siana, Pipar City, Nokha are the near by Cities to Dechu.
About Samsara Desert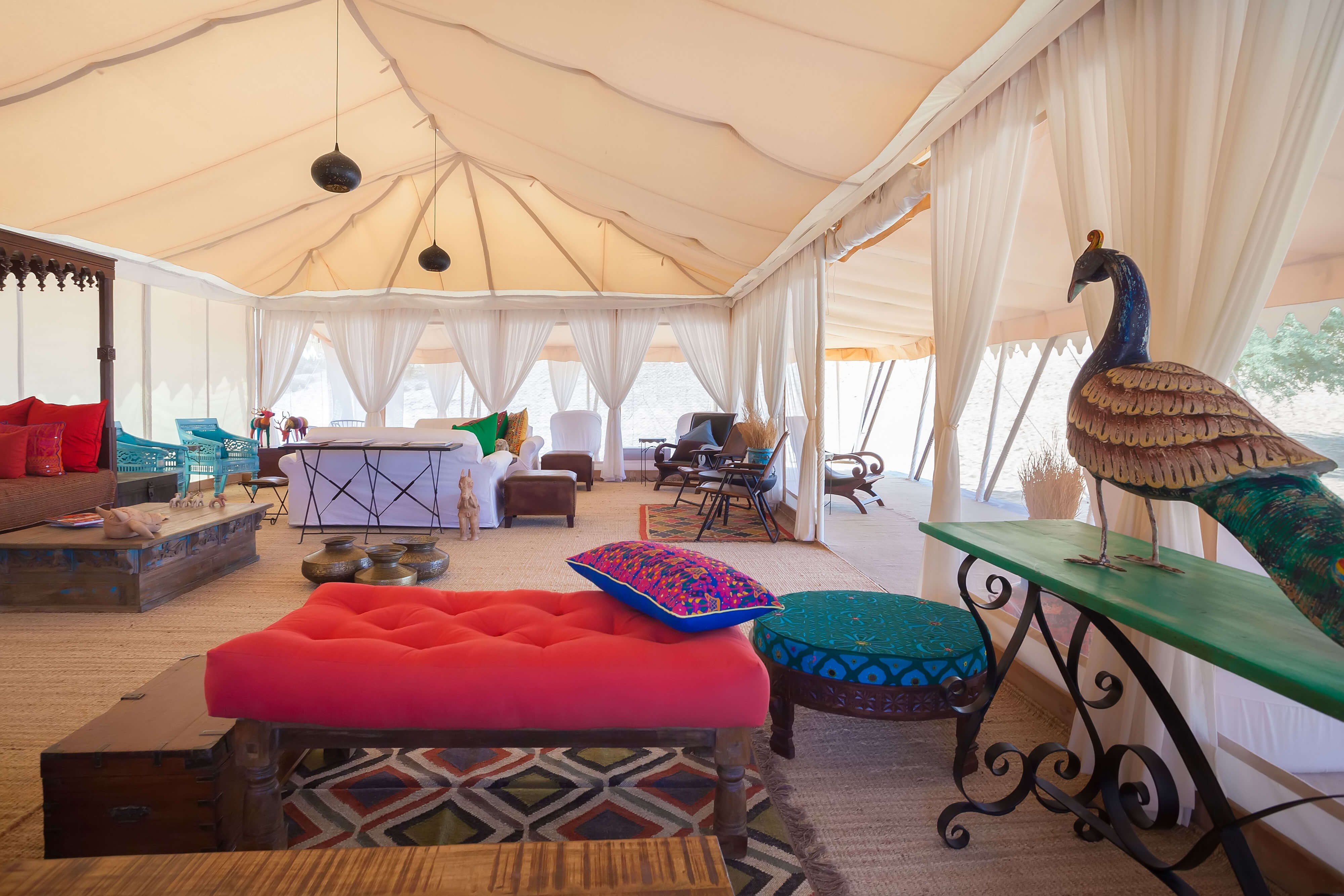 Samsara is an alluring oasis amidst the endless dunes of the Thar. Beautifully landscaped exteriors compliment creative interiors. Carefully laid out water bodies of moats and fountains, around the property provide that soothing ambiance for a perfect get-away from the pandemonium of the city.
Offering a host of services in an eclectic mix of rustic and modern aesthetic makes Samsara an ideal background for nuptials, official retreats and group holidays. Or we think, simply a great place to write that book that's hidden inside of you.
Itinerary
Day 1 - Arrival at the Resort
Alfresco Lunch at the resort
High noon - Jeep safari on the dunes of Dechu
A choice of therapies at the Samsara Spa or chill by the pool
High tea
Rest and relaxation at the tent or the room
Bonfire and traditional Rajasthani entertainment along with cocktails and snacks at the Resort
Followed by the sumptuous buffet at the Restaurant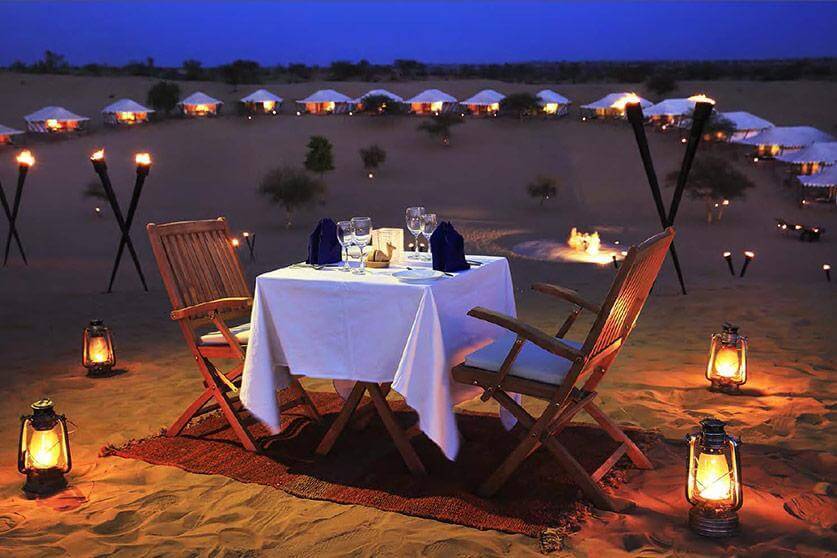 Day 2: Desert Experience with Camel Safari
Early morning excursion to Keechan - a village 45 km away where one Alternately can see the beautiful you could choose Siberian Demoiselle cranes or Early morning visit to the grand temples of Osiyan – an ancient village of architectural and historical significance dating between the 8th and the 12th century.
A great photo-op for travelers and photographers alike
Breakfast tiffins
Return to Samsara through Bishnoi- a village built by the illustrious, eco-friendly and culture rich Bishnoi tribe
Lunch at the resort
Rest and relaxation at the tent or the room / Massage at the spa / by the pool
A Camel safari on the dunes
High tea on Dunes against the setting sun
A colorful and mesmerizing entertainment routine around a blazing campfire under the star-studded skies of the desert. All this, accompanied by a delicious barbeque and a live bar
Followed by gala dinner in the blue pottery tent
A restful sleep in the bespoke Samsara tents
Next Morning, have a sumptuous breakfast before departure
Day 3: Departure
Have a sumptuous breakfast. Departure for return journey.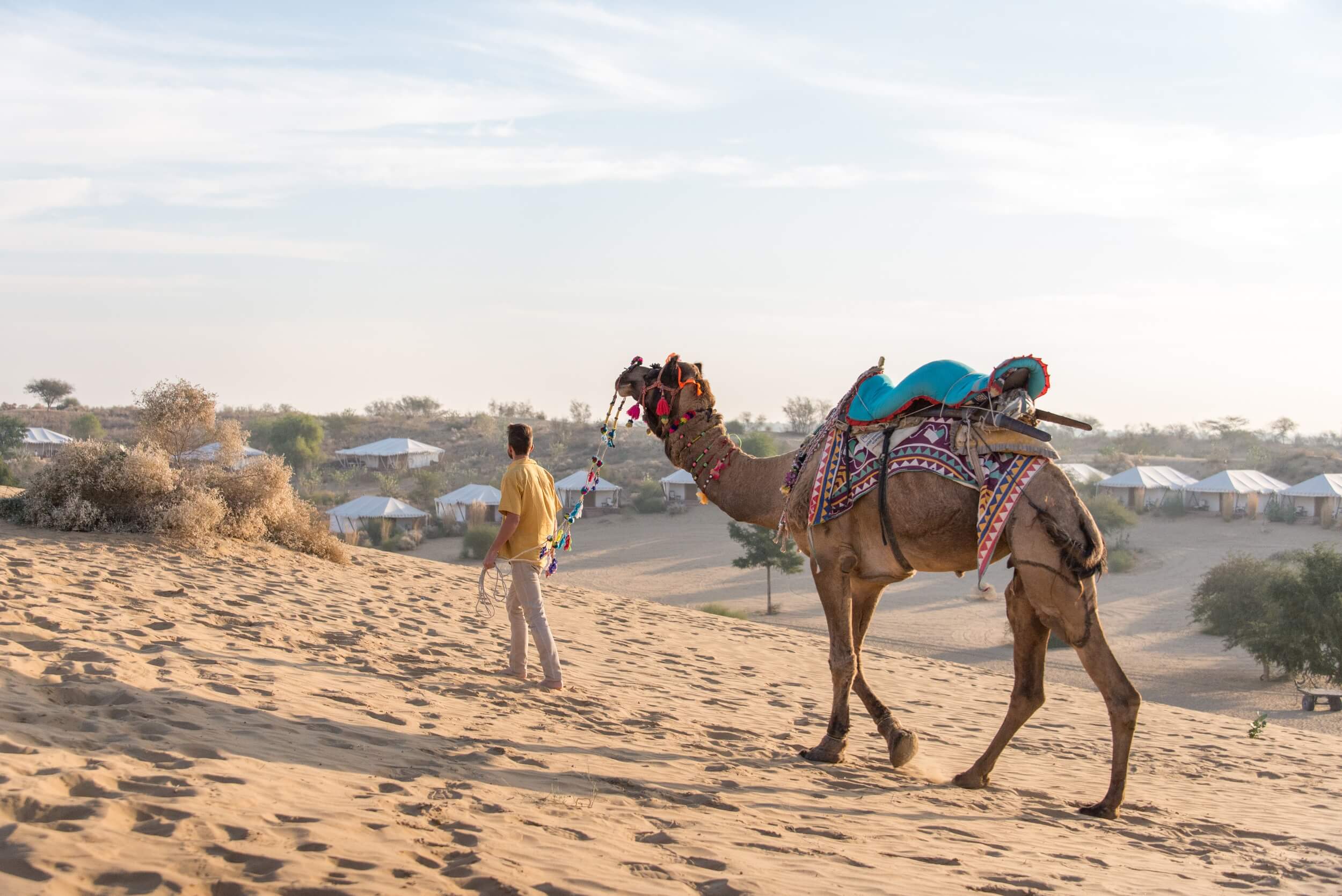 Gallery