Corbett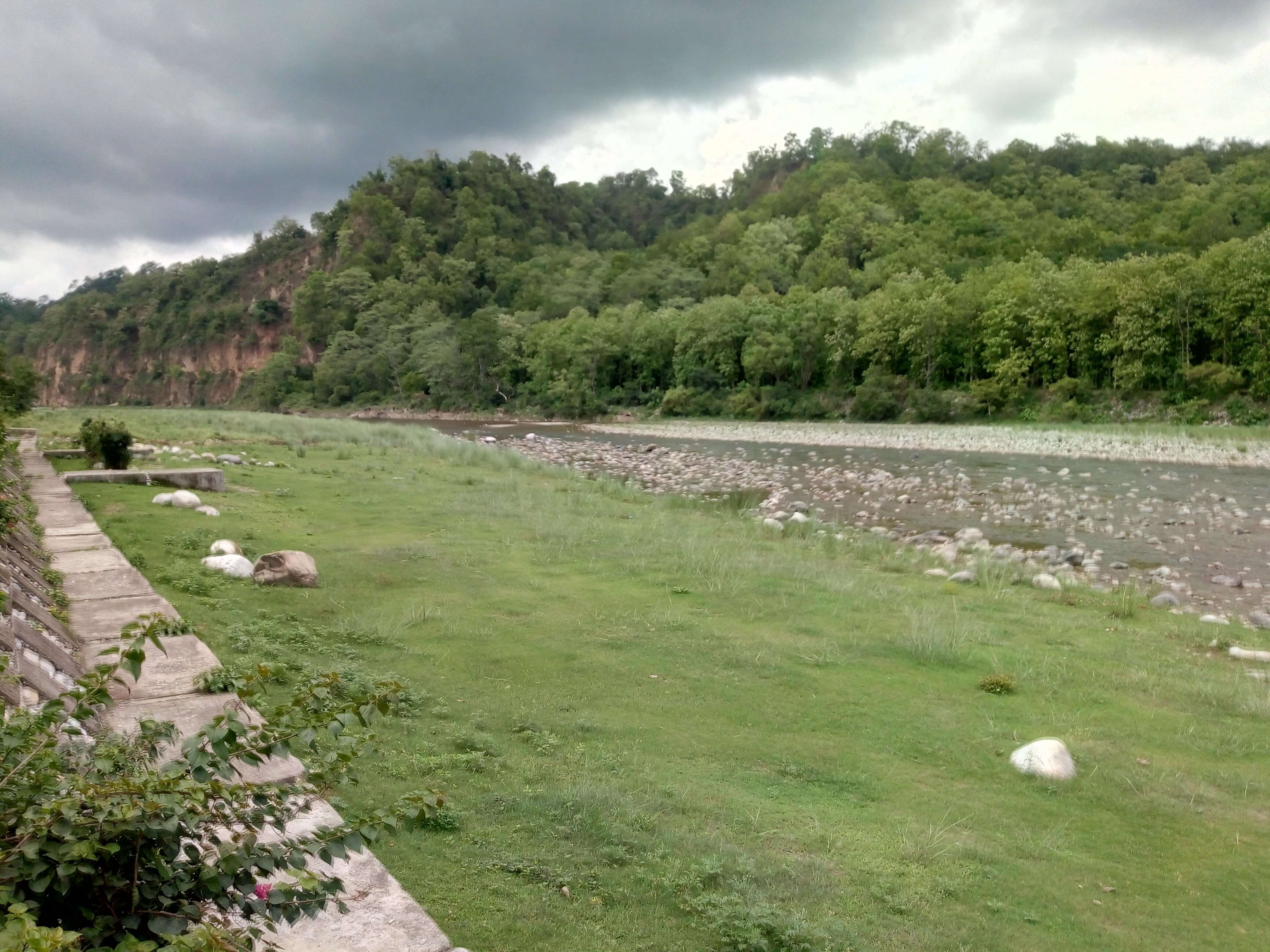 Located in the Nainital district, Corbett National Park is a protected area for Bengal tigers of India. Corbett National Park was established in 1936. It is home to around 580 bird species, 50 species of trees, and 25 species of reptiles, along with 50 species of animals. Named after the hunter James E Corbett, who played a key role in the establishment of the reserve, Corbett National Park is the oldest national park in India.
From November 15 to June 15 is the best time to visit Corbett National Park. The park remains closed for most of the months around the year, as its roads are washed out during monsoons. However, the buffer zones Sitabani and Jhirna remains open throughout the year.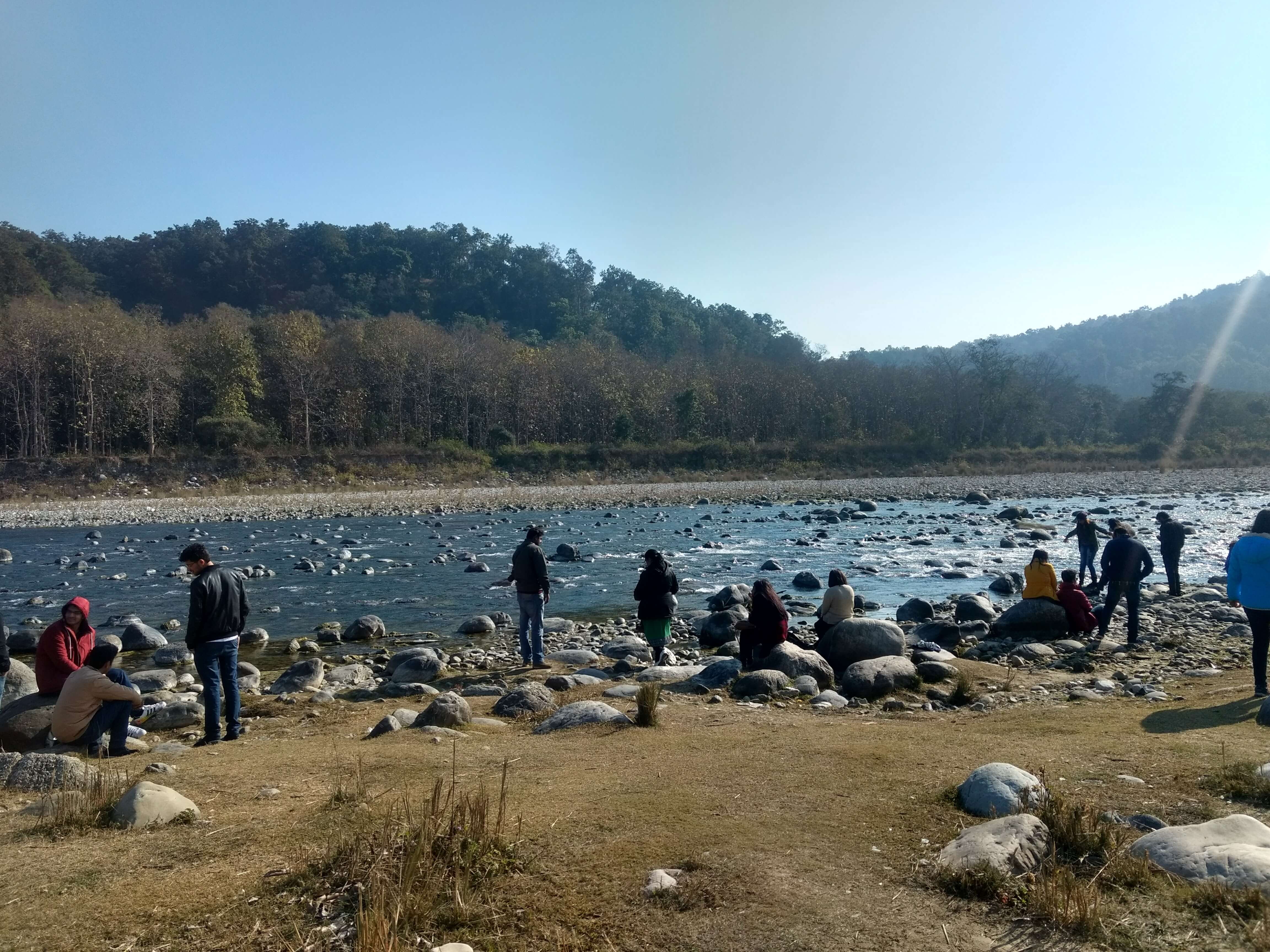 Jeep safaris are conducted in the morning and afternoon at 6 am and 2.30. Tourists and adventure enthusiasts can also try out various budget packages from Trip Night for a trip to Corbett. Accommodation options in Corbett range from budget hotels and jungle resorts to adventure camps. Most of these hotels also offer transfers from railway and bus stations along with sightseeing.
The Riverview Retreat - Corbett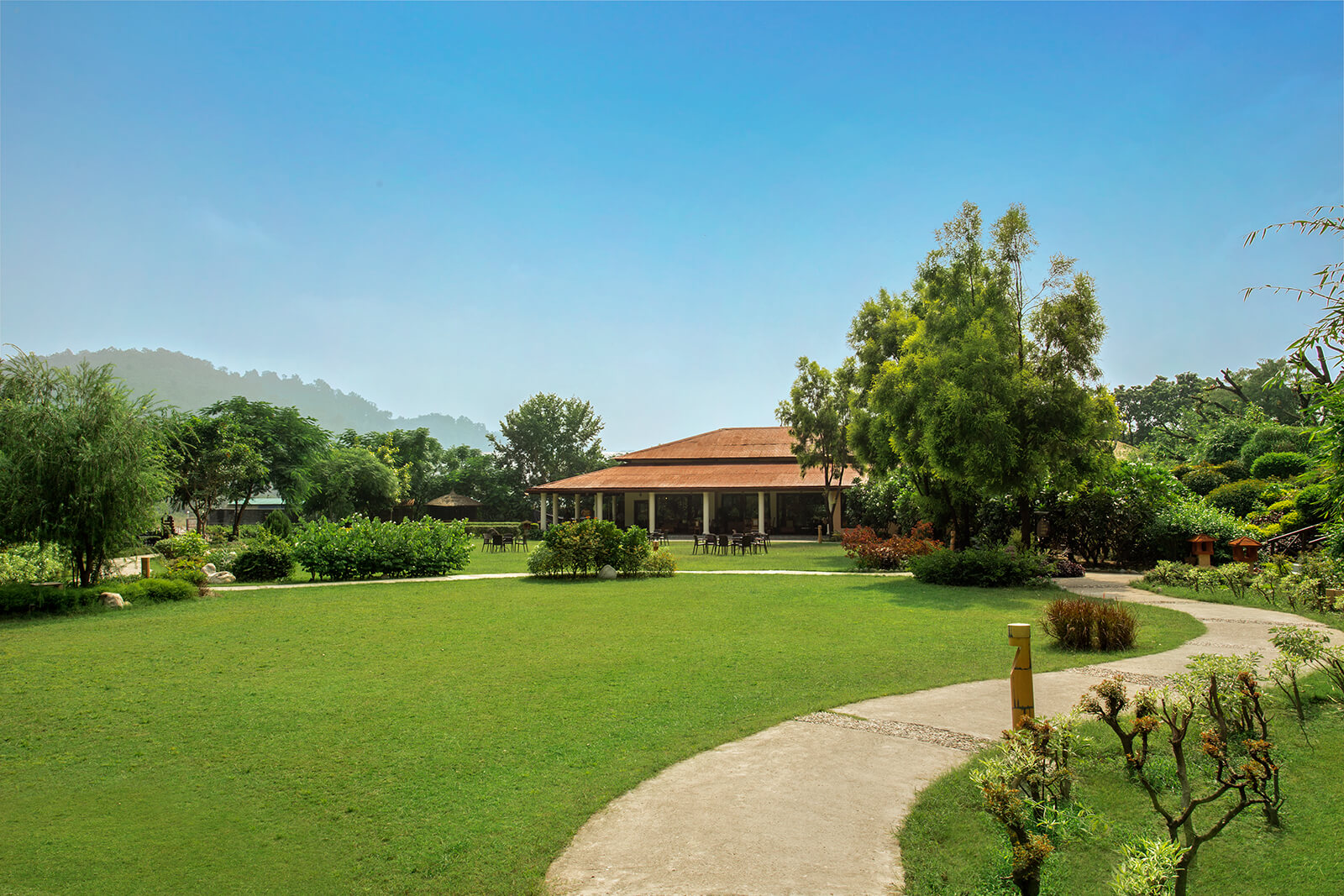 One of the original properties at Jim Corbett National Park, the Riverview Retreat is a true haven for nature and adventure lovers. Under-stated luxury is reflected through accents of Indian architecture as stone floors, sloped roofs, traditional block wood furniture and throw rugs offer a memorable abode. The property boasts the largest riverfront lawns at the banks of the River Kosi, a great place to relax and an ideal venue for grand celebrations.
The hotel offers comfortable accommodation in well-appointed rooms, suites and beautifully designed colonial style villas. Guests can find comfort solace and serenity in gardens and private sit-outs attached with rooms. Tasteful decor of rooms with plenty of daylight and the large bedrooms of the suites with a fireplace and a sitting area are the distinctive features of the Riverview Retreat.
Spa & Wellness Services (On Request):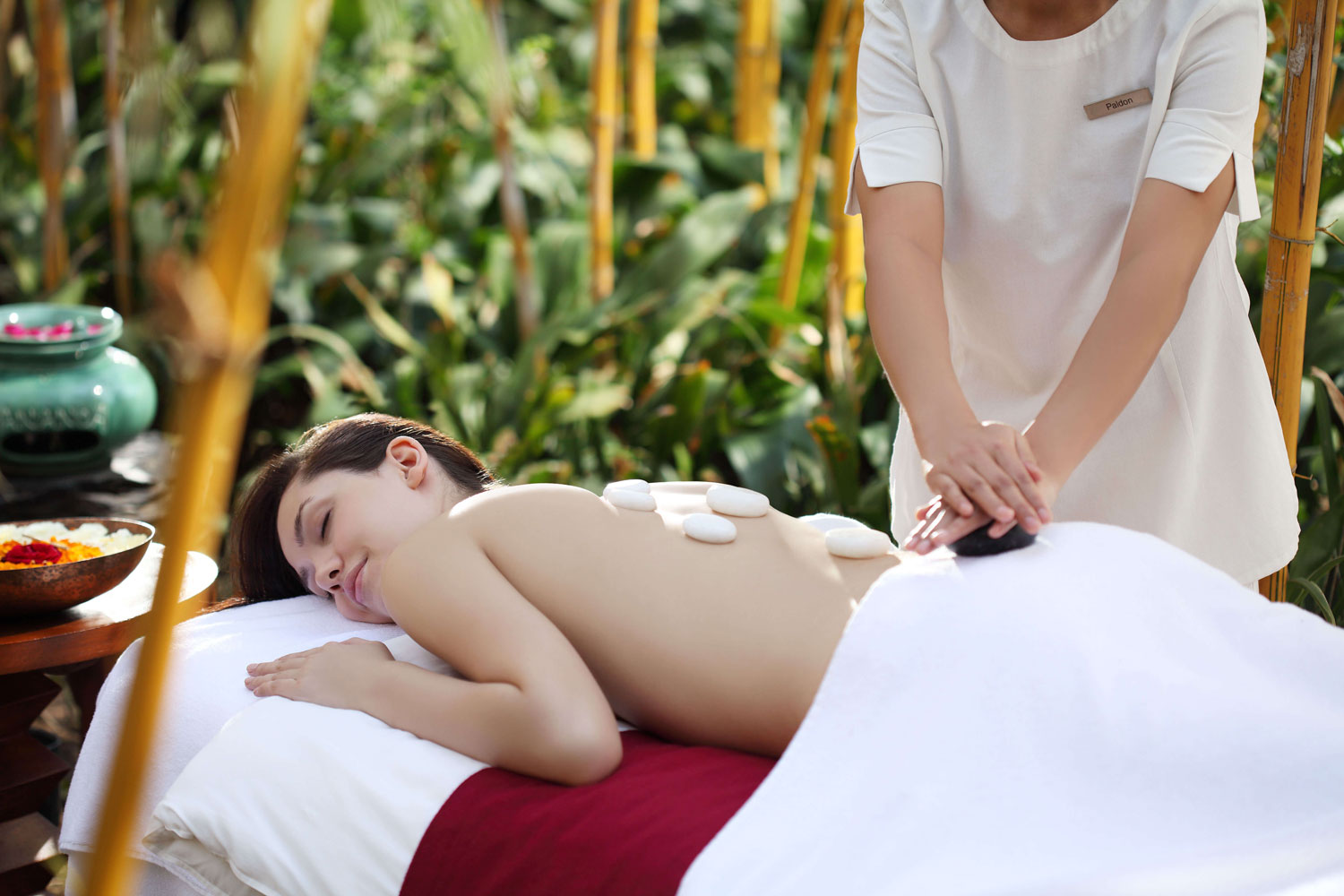 Marma Abhyangam
The traditional Indian synchronized massage is effective for improving eyesight, longevity, and aids in giving a sound sleep.
Shirodhara
In this authentic Indian therapy, oil is continuously poured on the forehead from a dharachatti while the body is gently massaged. This therapy promotes rejuvenation and revitalization of the human mind and body, diminishing the effect of aging. It is recommended for stress and strain.
Indian Head and Foot Massage
Indian Head and Foot Massage is a deep penetrating technique for releasing muscular tension from the scalp, neck, and shoulders. This ancient Indian art of massage begins with a traditional Indian foot cleansing ritual followed by a gentle head massage for balancing the body and a pressure point foot massage for deep relaxation.
Swedish Massage
Swedish Massage is an invigorating bodywork specifically designed to relax muscles by applying deep pressure to muscles and bones and rubbing concurrently with the circulation towards the heart. This massage purposefully enhances oxygen flow in the blood and helps muscle detoxification.
Deep Tissue Massage
Deep Tissue Massage focuses on the deeper layers of muscle tissue and aims to release the chronic patterns of tension in the body through slow strokes and deep finger pressure on the contracted areas, releasing deeply-held patterns of tension, removing toxins, while relaxing and soothing the muscle.
Aromatherapy
Aromatherapy uses the aromatic plant, flower, leaf, seed, bark, and fruit essential oils to aid healing, alleviate pain and regulate mood by working on the sense of smell and thereby absorption into the bloodstream. This therapy is beneficial for minor ailments, digestive problems, PMT, stress-related illness and some skin complaints.
Balinese Massage
Balinese Massage is an ancient deep tissue massage technique that forms an extension to Ayurvedic massage. The practitioner uses deep pressure to release areas of tense, knotted tissue as well as long massage strokes and skin rolling techniques to relieve stress and tension and improve circulation. It promotes harmony of the mind, body, and soul.
Reflexology
Reflexology is based on the belief that there are reflex areas on the feet and hands corresponding to all body parts including major organs. Pressure is applied to acupoints which are interrelated to the organs in the body. This is beneficial in relieving pain and alleviating the source of pain.
Body Treatments
Body treatments are meant to relax, revive and rejuvenate your body and replenish your skin, with purifying, and conditioning body wraps and scrubs, instilling the natural powers and properties of fruits and flowers.
Fruit Scrubs
A full body scrub using seasonal fruits to improve skin condition using all natural organic ingredients is followed by an antioxidant moisturizer, leaving your body and skin soft and supple.
Sea Salt Scrub
Sea Salt Scrub is an exfoliating treatment using sea salts; this deep cleansing gently exfoliates the body with salt from the sea, leaving your skin softer and smoother. This is attained by removing the dead skin cells and adding moisture with aroma oils.
Honey & Sesame Scrub
Honey & Sesame Scrub is Good for oily skin. The principal ingredients of this invigorating body treatment enjoy an age-old reputation as skin healers, softens and moisturizes. Used in conjunction with each other, the ground sesame seed exfoliates; the sesame oil softens while the honey promotes new cell growth.
Neem Scrub
Neem scrub is good for all kinds of skins. This treatment has been specifically designed to relieve pain and damage caused by over-exposure to the sun. A cooling puree of neem leaves, blended with soothing eucalyptus oil is applied to the entire body, concentrating on the affected areas.
Ubtan
Ubtan is an Ayurvedic body scrub made up of chickpea flower, milk, white butter, and turmeric.
Gallary