Almora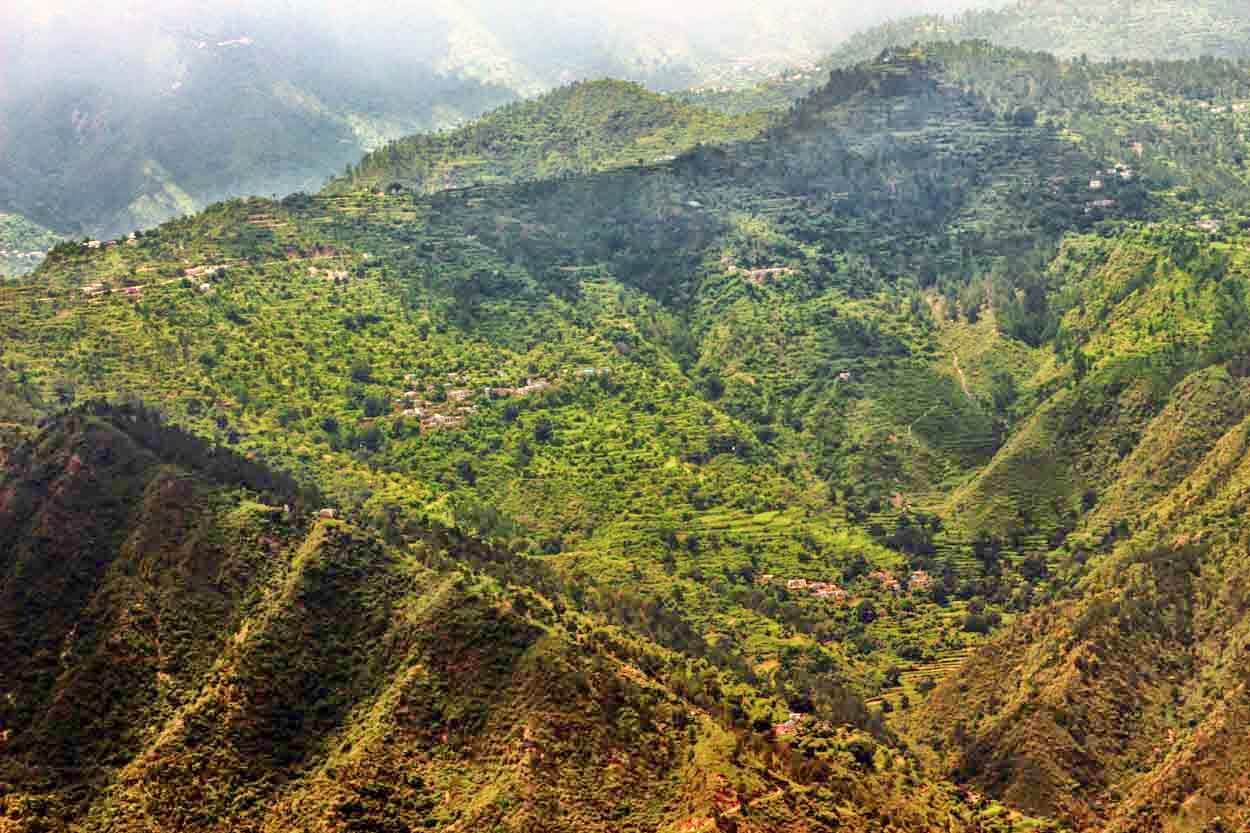 The town of Almora is shaped like a horse-shoe and is situated on the foothills of the Himalayas. Almora is easily accessible with rich cultural heritage and magnificent wildlife. Almora is also famous for the unique handicrafts and magnificent cuisine. Almora promises unforgettable moments and a visit full of fun. The town has two major rivers- Koshi (Kaushaki) and Suyal (Salmali). The mesmerizing climate of the Himalayas along with the soothing scenic greenery all around makes you feel fulfilled and nothing more to be desired off.
Essence of Nature Resort & Spa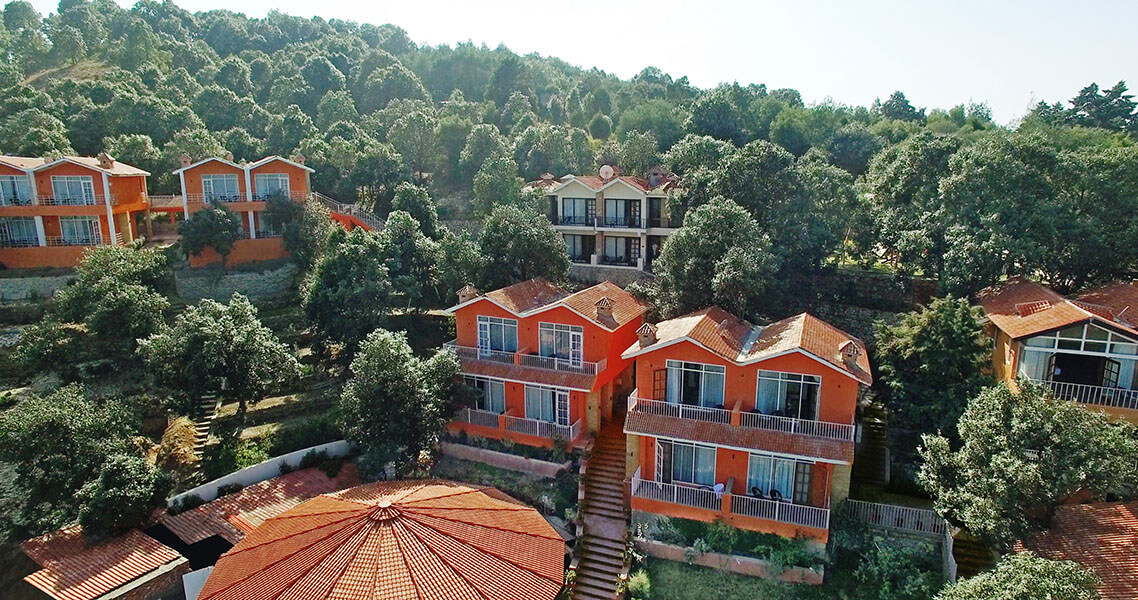 The Essence of Nature is a one-of-the-kind property that heals the soul and shed away anxiety with its phenomenal locale amid the Himalayas. If you love to settle down for a break in the lap of nature, EoN is definitely a great choice to rejuvenate yourself. An eco-friendly resort, strategically created among the beautiful Oak trees. The resort is blessed with pleasant weather throughout the year as Oak trees balance the extreme cold climatic conditions.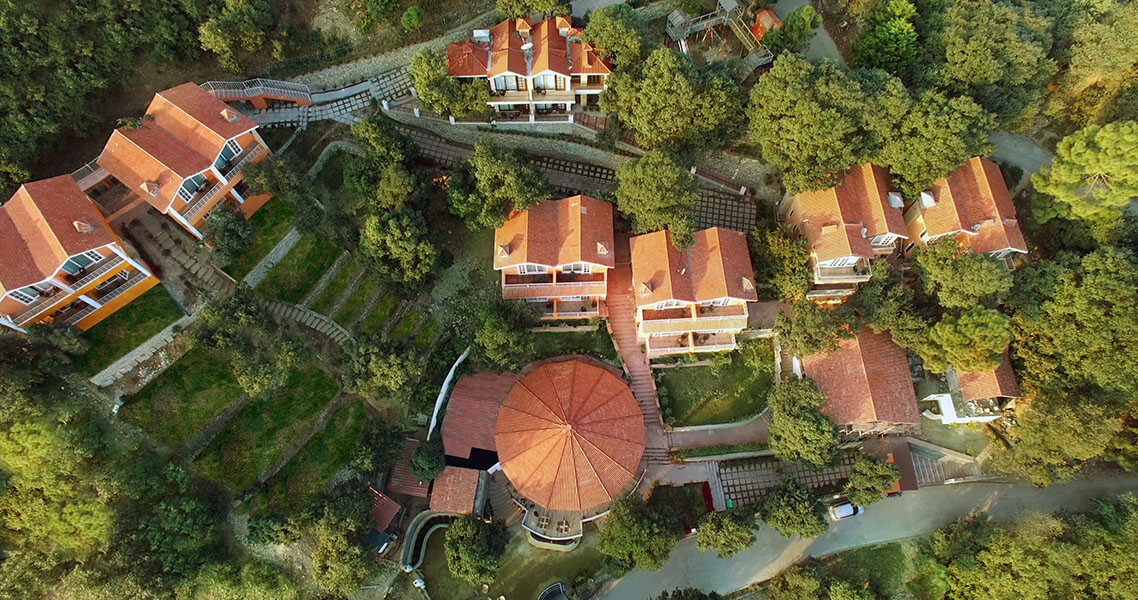 Wellness by Nature, an initiative to promote a healthier way of living & healing. Urban dwellers desperately need to rejuvenate the mind, body & soul with the richness of nature. Our experts help them to reach the utmost relaxation level with their special diet and therapy plan and the natural surroundings of this property add more to the gratification.
Benefits of the Package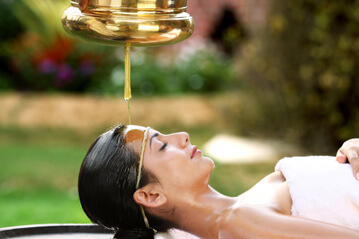 Wellness by Nature, an initiative to promote a healthier way of living & healing that rejuvenates the mind, body & soul, in a natural & harmless manner, takes care of all discerning visitors under the healing guidance of Ayurved and Naturopathy expert. The pristine natural environment of Essence of Nature resort enhances the healing process manifold and, in turn, ensures that even the highly stressed urban dweller feels rejuvenated after his or her visit to wellness by nature.
This signature therapy releases deep-seated tension and stress, relieve aches and pains, encourage deep breathing, calm the mind and make your mind, body and soul feel one with the mighty Himalayas.
Other benefits of
An array of healing and rejuvenating packages ranging from refreshing spa facilities to advanced acupuncture and physiotherapy sessions to customized naturopathy and Yoga therapies
Holistic wellness treatments under an expert team, consisting of Medical Practitioners, Physiotherapists, Yoga experts & Dietitians
Follow a healing system that has been endorsed by erstwhile Prime Ministers, Ministers, & Governors of the Republic of India; Ambassadors & High Commissioners of several nations; noted international cricketers among others
Imbibe holistic well-being by being exposed to nature's purity in the form of air, water & food in a zero-pollution environment at a height of 6000 feet above sea level. Cherish milk produced fresh from own dairy raised in an organic manner. Savor cuisines flavored with local herbs & shrubs that have proven therapeutic benefits
Recuperate at a property that is Vaastu compliant with all luxurious accommodations facing North-East towards the mighty Himalayas
Located amid dense forests of Oak, Deodar & Rhododendron and perched at the top of a hill, the place cocoons all visitors in nature's care. The abundant species of birds & other flora & fauna can also naturally cheer up all
With abundant opportunities for outdoor exercises like trekking, hiking, mountain biking, the location is the perfect setting for rejuvenating your mind, body & soul
Gallary