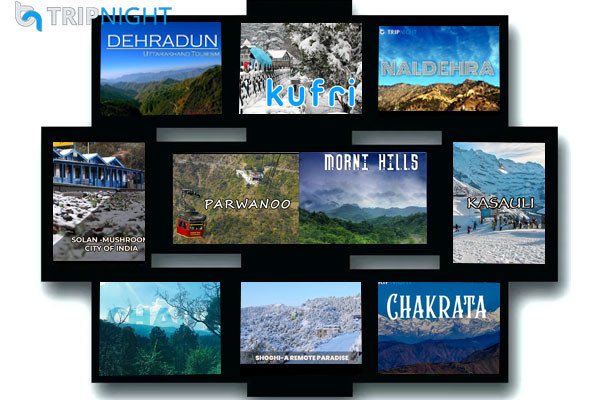 Chandigarh is renowned as one of the best cities in India. The clean green well planned city with wide spacious roads is a dream destination for urban India. It is a great getaway to the vibrant hills of Himachal Pradesh, Uttarakhand and further north. In fact, there are many places to visit near Chandigarh that will offer you instant relief from the hustle-bustle.
Chandigarh, the first ever planned city of India and it is the epitome of urbanization and metropolitan development. This place is also a great getaway to the vibrant hills of Himachal, Uttarakhand and further north.

If you get a holiday and you are desperate for an instant escape from the everyday office chores, then here is the list of the 10 best tourist places near Chandigarh for you.
1. Kasauli
2. Solan
3. Shoghi
4. Chail
5. Kufri
6. Naldehra
7. Dehradun
8. Chakrata
9. Morni Hills
10. Parwanoo

KASAULI:- Located on the way from Chandigarh to Shimla, Kasauli is a hilly cantonment town which makes it an ideal peaceful holiday location, away from the rush. It is one of the best places to visit near Chandigarh for sports enthusiasts and adventure freaks. Jaw dropping vistas and mesmerizing winding hilly tracks, cool, pleasant and comfortable weather, it has romance in its air with not so crowded surroundings which makes the trekking tours one of the most adventurous things to do in Kasauli. Trek along with the Lower Mall Road up to the picture-perfect attractions in Kasauli – such as Manki, Jabli and Sunset Point, is so relaxing as well as revivifying. You must indulge in these activities as it is one of the best things to do in Kasauli in Himachal Pradesh.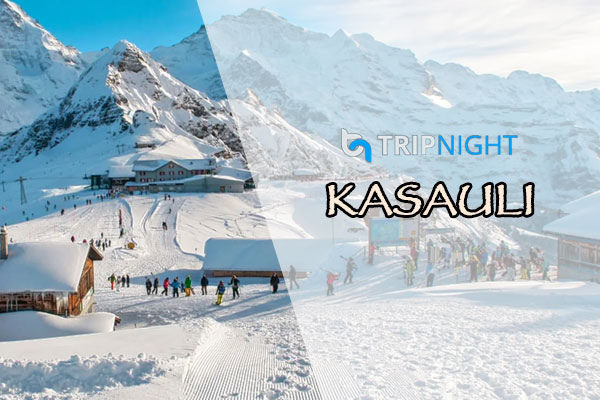 SOLAN:-Solan is known as Mushroom capital of India. Located on the Punjab-Himachal Border, it lies on the lower ranges of the Himalayas and is more of an industrial town with various industries. A mesmerising city in Himachal Pradesh, Solan has ancient temples and monasteries attracting hundreds of tourists and devotees every year. Solan city is also called as the city of Red Gold as it produces vast quantities of tomatoes.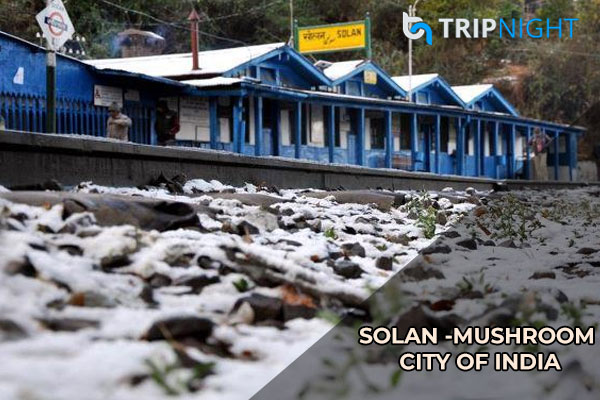 HOGHI:- Shoghi is an offbeat hill station of Himachal Pradesh. This place offers a diverse range of tourism products: from attractive old temples to adrenaline-teasing activities and if you're at the town, don't forget to try out delicious pickles, syrups, juices, etc. as these are made out of the locally grown fruit produce. The weather is amazing throughout the year with perfect accommodation facilities in the vicinity. The surrounding will surely rejuvenate your mind. This small town contributes to make your vacation, a dream come true. Trekking, camping, travelling, exploring in nature and other such exciting activities are mostly offered by resorts or different services in the town that you can try. During winter, you may even go for skiing and enjoy the chilly climate.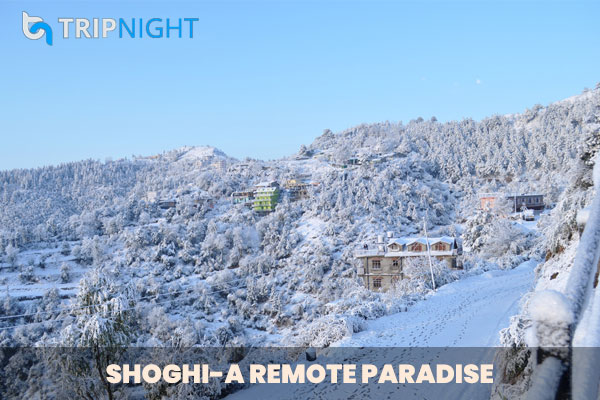 CHAIL:- Chail, a hill station near Shimla, is known as a city of scenic beauty. This place is known for its salubrious beauty and virgin forests. For the lovers of snow, Chail is a paradise in the months of December, January and February and its look like magical enveloped in pristine white snow. Chail experiences rainfall during the monsoons as well. It receives heavy rainfall from June to September. The rainfall adds beauty to this beautiful hill station and makes it worthy to visit by tourist from all over.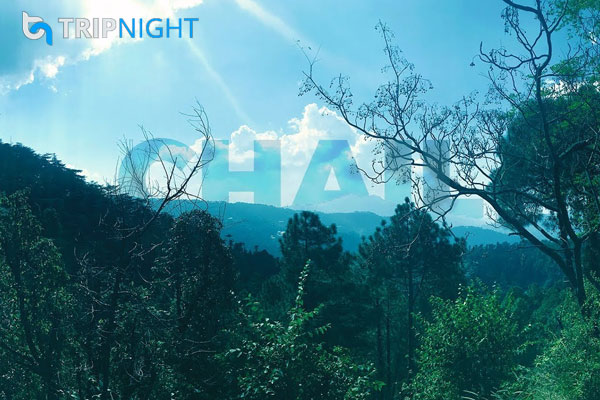 KUFRI:- Kufri is a very small hill station located near Shimla. This place is famous for its nature parks , picnic spots, trekking and hiking trails. Adventure-seeking travellers throng Kufri in winters so that they can enjoy skiing and tobogganing along its snow-covered slopes. The travellers can explore Kufri and its surrounding areas also on horseback. For passionate photographer who likes to capture every moment or a diligent adventure freak, who loves exploring the unexploited corners, this place owns every little thing.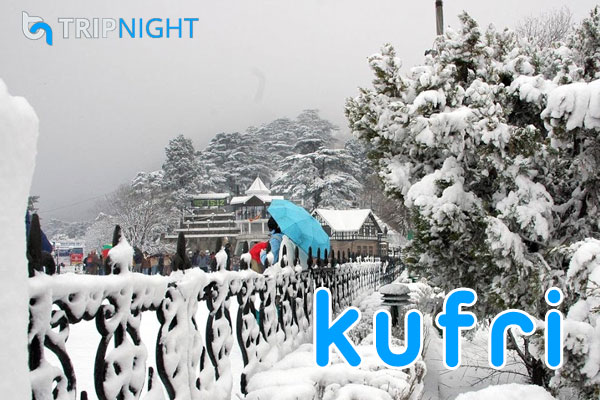 NALDEHRA:-Naldehera is a paradise in Himalayan Hills. It is small yet mesmerizing hill station and it is one of the top tourist destinations in Himachal Pradesh. This place is a perfect heaven for tourists who are looking for natural scenic beauty and want to get away from their hectic life schedule. This destination is famous for its greenery, Golf Course and plain view of the mountains filled with thousands of pine trees. Naldehra is very pleasant to visit during the season of summer between May to September when the climate is quite moderate. The visitors can also enjoy a bit of rain during that time which makes the visit more memorable.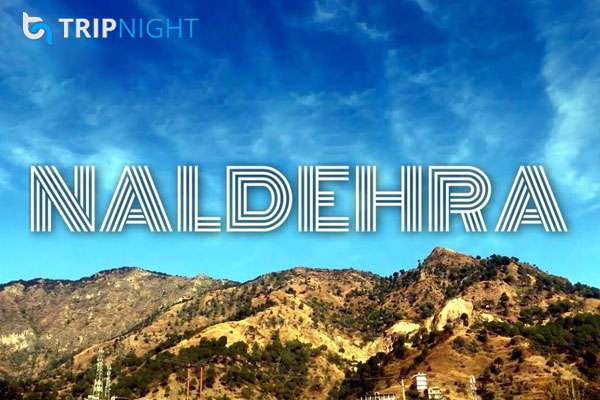 DEHRADUN:- Dehradun is located in the Doon Valley on the foothills of the Himalayas between the river Ganges on the east and the river Yamuna on the west. This place is famous for its picturesque landscape and slightly milder climate and it provides a gateway to the surrounding region. It is a very popular hill station that beckons solo travellers, families and couples alike. It has a pleasant climate all year round and you can travel in any month. If you want to explore family-friendly tourist spots, try thrilling adventure activities with your friends, or watch a mesmerizing sunset with your partner amidst the mountains, Dehradun is the answer.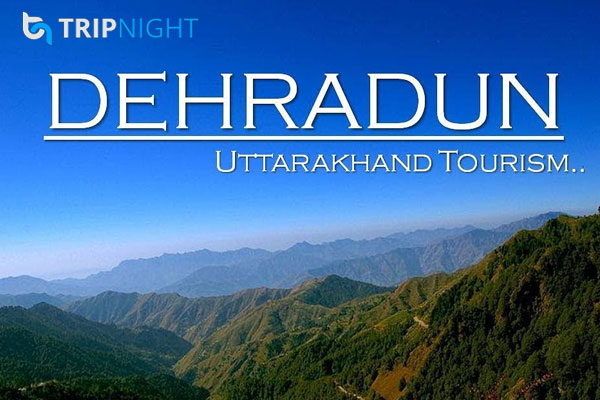 CHAKRATA:- Chakrata is known as a magical hill station. It offers exciting trekking, camping in the woods, and village walk through periphery of the hill station. This mystical place features some of the ravishing waterfalls that are enough to entice the weary souls for having a betrothal in the lap of nature. For the adventure buffs, there are numerous colossal caves and ancient temples that can be explored here. Chakrata is not a popular holiday destination and is thus far from any touristy chaos or noises that's why this place is so peaceful and beautiful.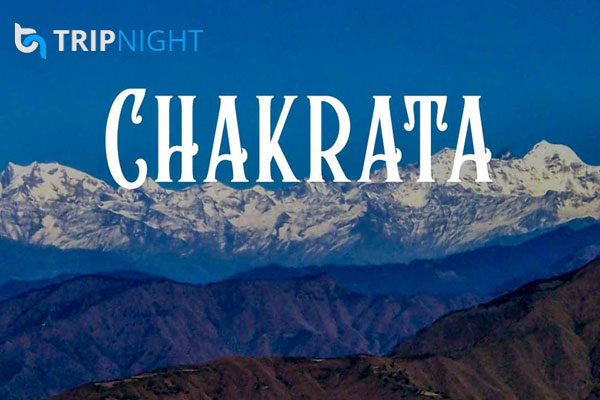 MORNI HILL:- The Morni Hills are named after Queen Morni who used to rule this place at one point in history. This place is a very serene and calm and it is appreciated for its scenic beauty. Morni Hills are the offshoots of the Shivalik mountain range of the Himalayan range on the north. It is a refreshing hill station situated on the outskirts of Panchkula in Haryana close to Chandigarh. Being the one and only hill stations in Haryana, it is also a popular picnic destination for locals and tourists alike. It is a great place to engage in trekking and bird-watching. You can see so many popular birds sighted here include Wallcreeper, Crested Kingfisher, Bar-tailed Treecreeper, Blue Peafowl, Kalij Pheasant, Red Junglefowl, Grey Francolin, Quails, Himalayan Bulbul and Oriental Turtle Dove.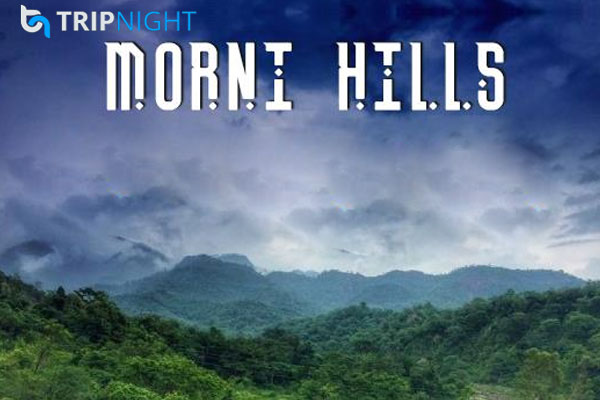 PARWANOO:- Parwanoo offers the captivating ambience of a hill station and hustle-bustle of a city. It is situated on the border of Haryana and Himachal Pradesh, and this small town which offers beautiful apple orchards and delicious fruit products.
It is an ideal getaway for outdoor activities such as trekking and hiking. It is also a destination for nature lovers. Once a sleepy town, now Parwanoo has transformed into an industrial city. The verdant cover of pine and fir trees along with the pleasant weather will make you fall in love with this beautiful place. This place is packed with lakes, temples and gardens and a ride on a cable car, a trip to this town can be one of the most enjoyable and cherished.