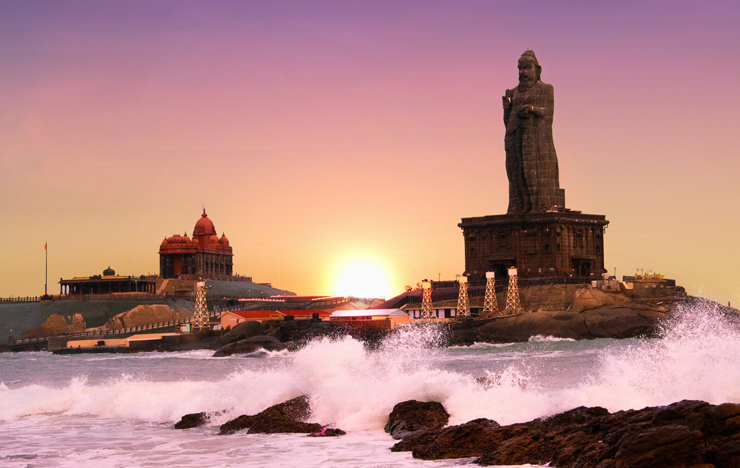 kanyakumari nature in all its beauty! Kanyakumari, the southernmost tip of Indian mainland, is not just a meeting point of three water bodies but also an amalgamation of different cultures, religions and ideas developed over centuries.
Kanyakumari is blessed with the beautiful temples, historical monuments and serene beaches.It is a popular tourist destination. Here are some famous places in kanyakumari that you should must visit there!
1. Vivekananda Rock Memorial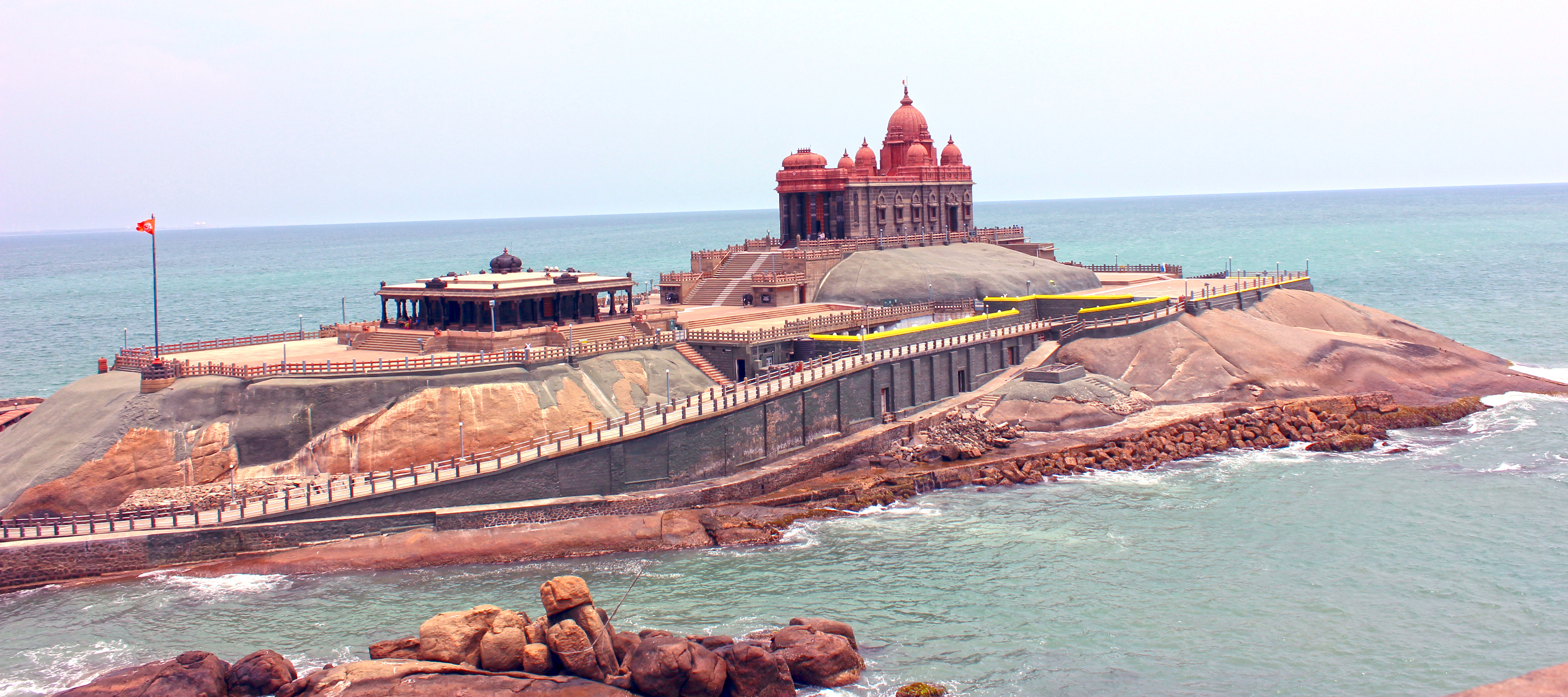 A Kanyakumari trip would be incomplete without a visit to this famous tourist attraction.India's most loved saint Swami Vivekananda attained enlightenment at this small island. We should simply sit ,meditate and feel the spiritual vibes and serenity of the place. It is a blissful experience at Dhyan Mandapam. The sunset and sunrise views from the Vivekananda rock left an unbreakable mark in the hearts and minds of many tourists.
2. Thiruvalluvar Statue: Majestic saint in stone
The differently coloured sand, stunning sunrise and sunset views at this beach, the lighthouse and Vivekananda memorial in the backdrop make for some superb picture perfect moments. Because of rocky beach, it is unsuitable for swimming, however you can splash in the waves for some fun family time.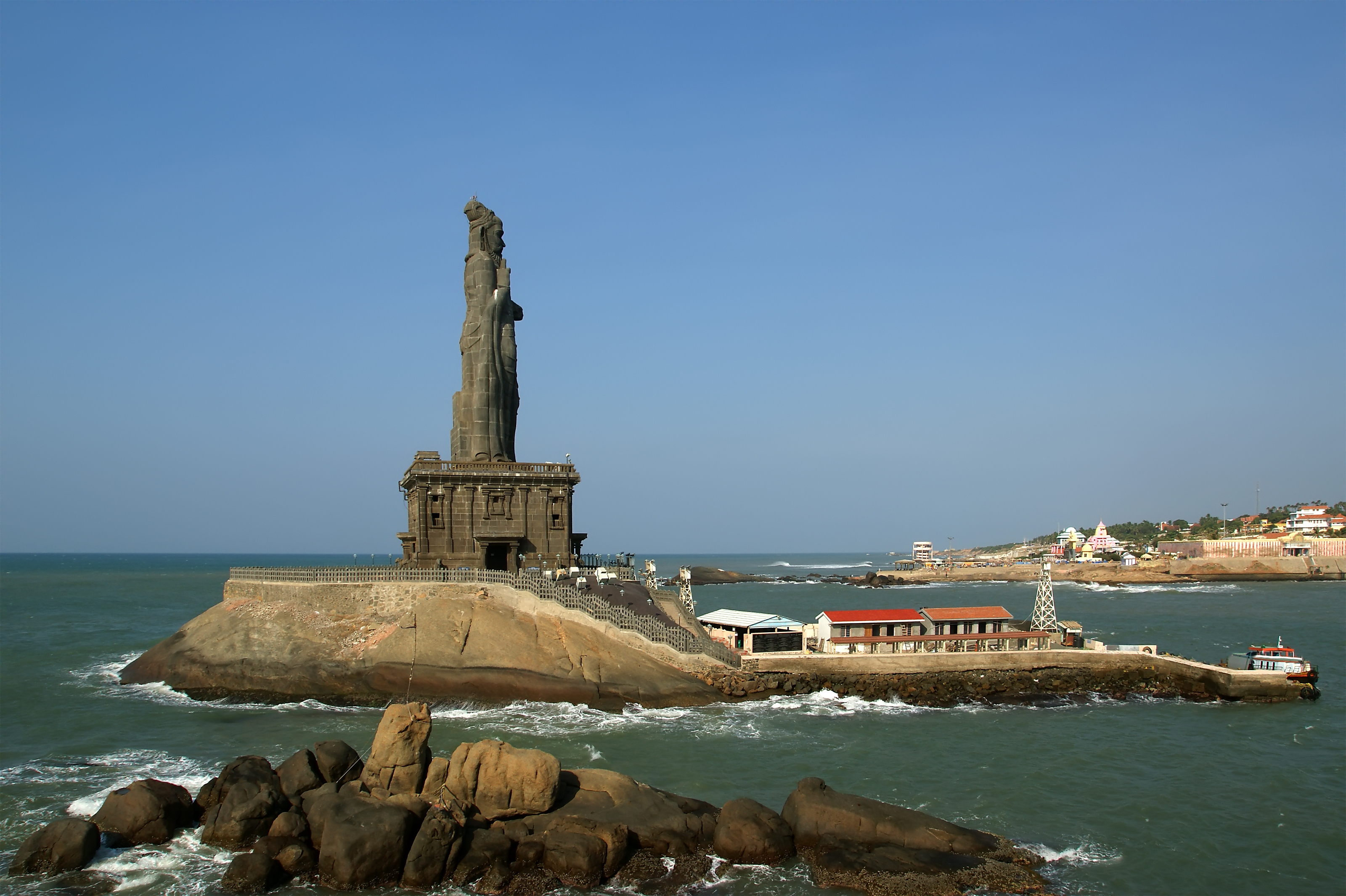 This statue is just adjacent to the Vivekananda rock memorial .The statue standing on the rock represents "wealth" and "pleasures", signifying that wealth and love be earned and enjoyed on the foundation of solid virtue.This is a place of great cultural significance and one of the most popular Kanyakumari sightseeing.
3.Gandhi Mandapam: Remembering the father of the Nation
This place is dedicated to Mahatma Gandhi. His sacred ashes were kept here before being immersed in the sea water. This memorial is Built in modern architectural style. This is an unique feature of the memorial, it has been built in such a way that on every 2nd October the sun's rays fall on the exact spot where the great man's ashes were placed. Such a unique and wonderful tribute to the father of the nation. Must add is place in your list of places to visit in Kanyakumari.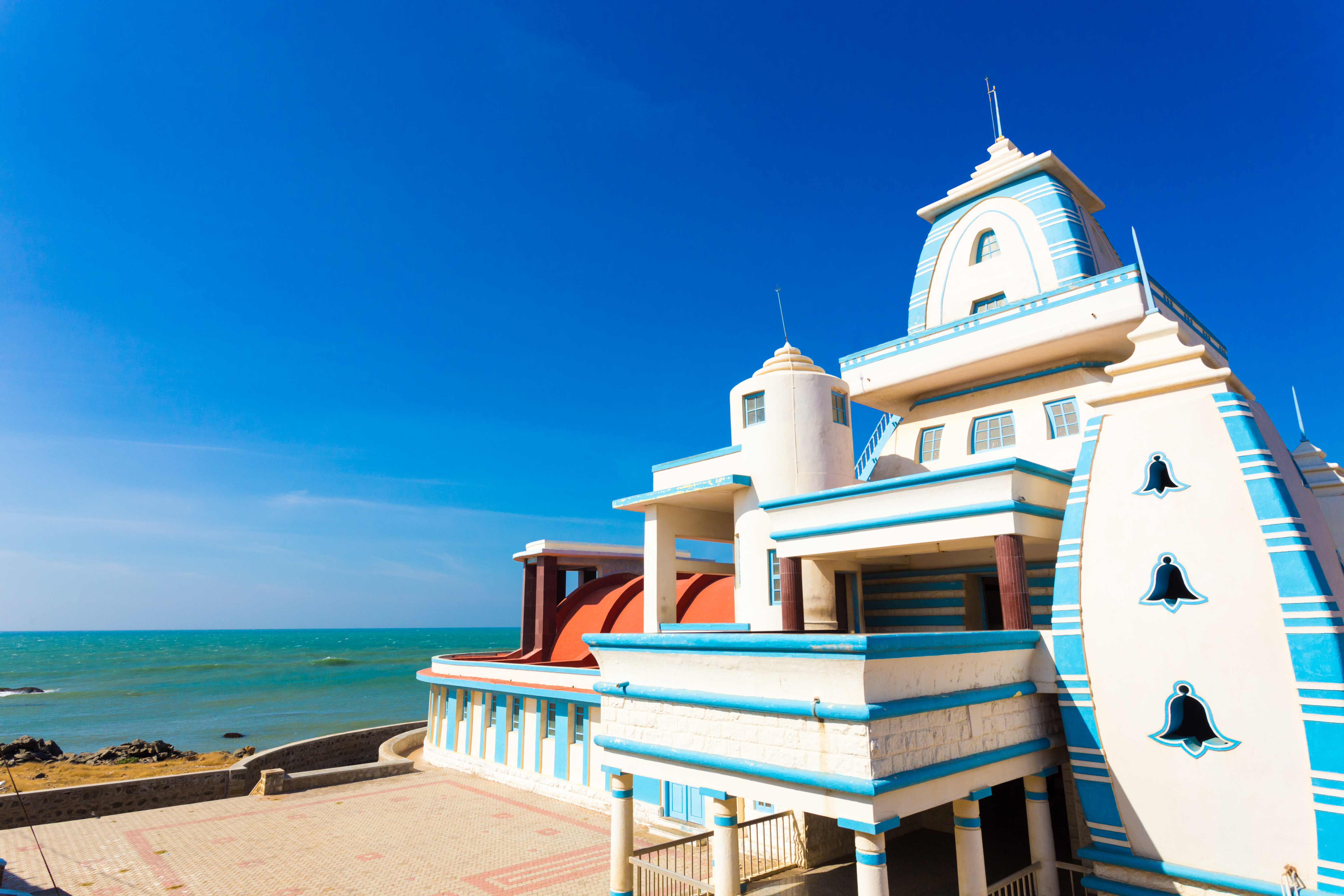 4. Kanyakumari Beach
The differently coloured sand, breathetaking sunrise and sunset views at this beach. The lighthouse , statue and Vivekananda memorial in the backdrop enhance the beauty of beach. Being a rocky beach it is unsuitable for swimming, however you can splash in the waves to enjoy with your loved ones.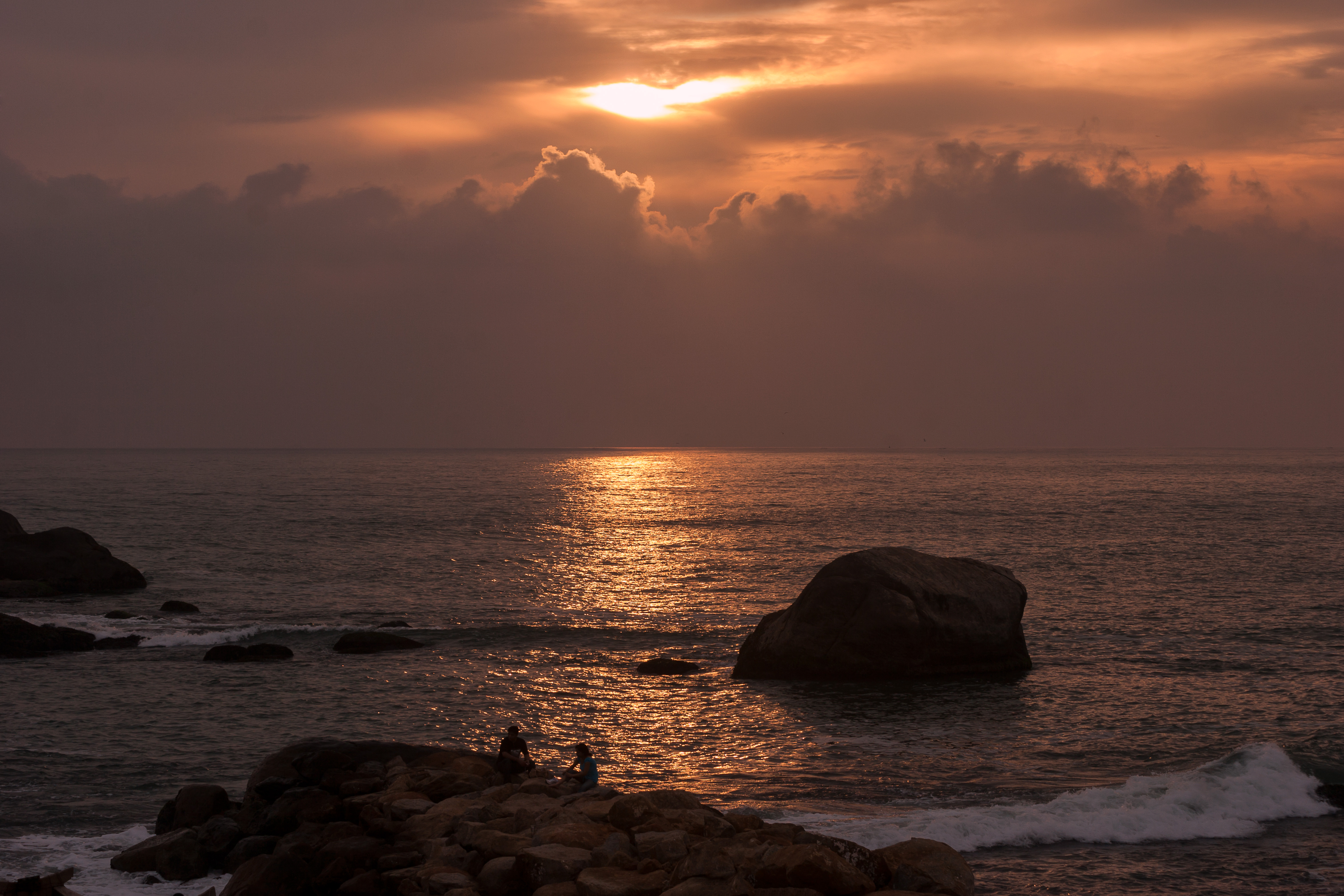 5.Padmanabhapuram Palace
This alluring teakwood palace is amongst the top kanyakumari sightseeing place. This place is a living proof of the architectural brilliance. the magnificent interiors of this palace will take your breath away. At the Right from the entrance where carved jackfruit tree stands witness to its unparalleled beauty, to the stunning interiors adorned with elaborately carved columns, chairs with Chinese carvings and Belgian mirrors and the palace leaves a remarkable impression.