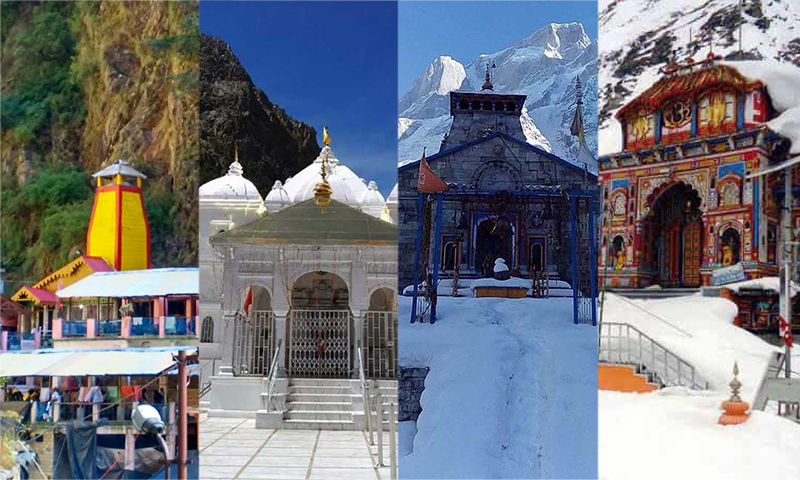 About the Char Dham Yatra Of great religious importance in the Hindu religion, the Char Dham yatra collectively consists of the following four places of pilgrimage (all of which are located in the beautiful and serene state of Uttarakhand) :-
1. Yamunotri
2. Gangotri
3. Kedarnath
4. Badrinath
It is believed that this pious pilgrimage tour bestows the pilgrim with deep spiritual bliss and cleanses his/her soul of all wordly attachments and aversions. Tradition has it that the beginning of the Char Dham yatra must be from the West and it should end in the East. In accordance with this tradition or convention, most of the pilgrims commence this virtuous journey of pilgrimage from Yamunotri and successively head towards Gangotri, Kedarnath and finally to Badrinath.
Associations with Gods and Goddesses
With each of the four places of pilgrimage is associated a specific deity of Hindu religion. Let us delve into each one by one.
1. Yamunotri - As its name clearly indicates, Yamunotri is dedicated to Goddess Yamuna who is said to accompany the pilgrims to the heights of the enchanting Rawai Valley. This place of pilgrimage is situated on the western face of the Bandarpunch Peak. Divya Shila is the most sacred spot of Yamunotri. It is a dark rock from which emanate hot water springs.
Bathing in the waters of the holy Yamuna River is believed to protect the devotee from untimely death.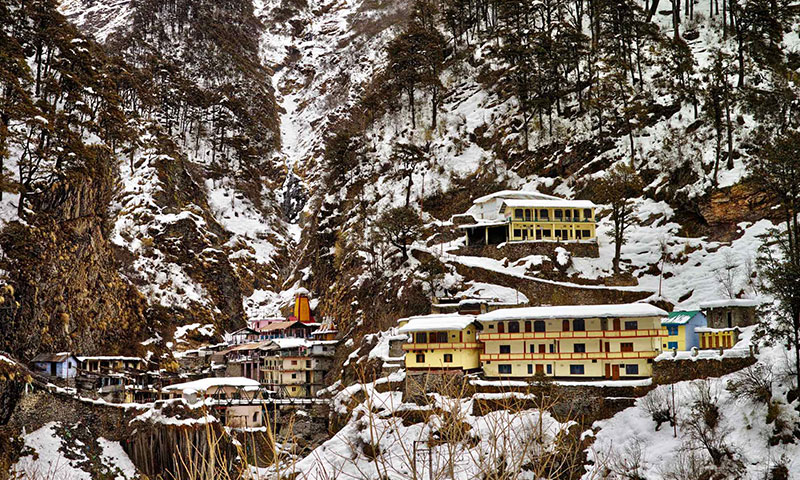 2. Gangotri - Mother Ganga is the deity of Gangotri. The Gangotri shrine is dedicated to river Bhagirathi. It is believed that King Bhagirath performed severe penances in order to bring the river Bhagirathi from heaven to earth. He is believed to have meditated upon a rock in Gangotri called Bhagirath Shila, which is situated near the Gangotri temple.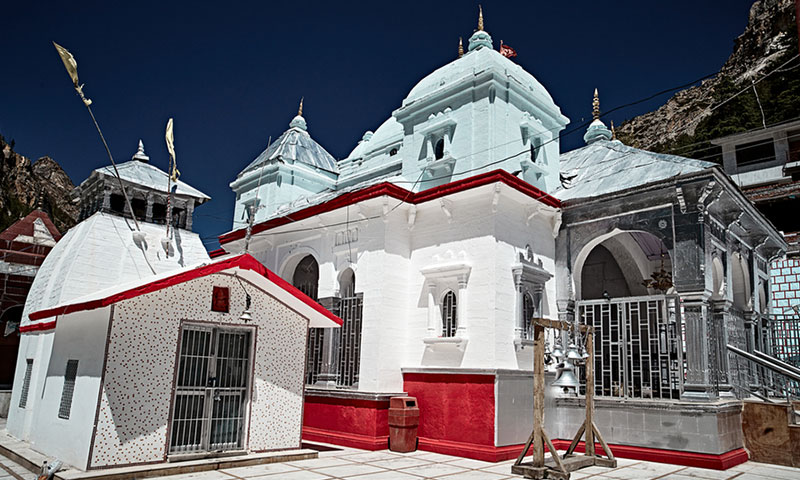 3. Kedarnath - A part of Panch Kedar, Kedarnath is dedicated to Lord Shiva and out of the twelve Jyotirlingas, it is the northern-most one. Situated close to the source of the holy River Mandakini, Kedarnath is the place where the great Adi Shankaracharya attained 'samadhi' at a very young age.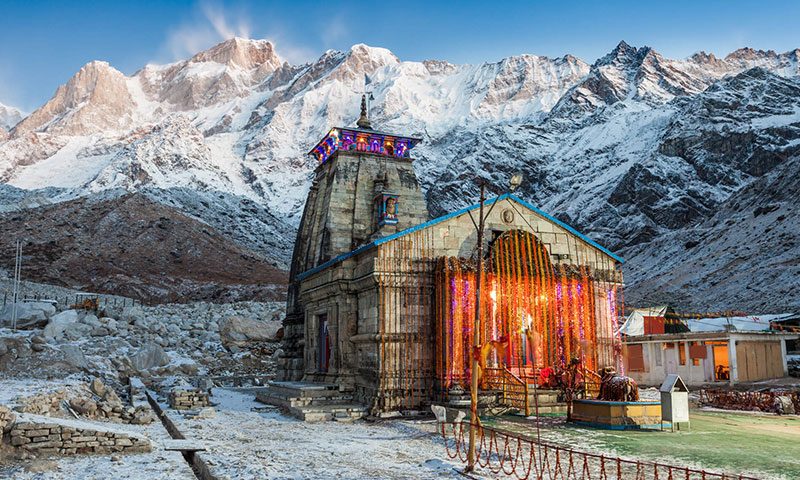 4. Badrinath - Dedicated to Lord Shri Hari Vishnu, Badrinath is situated against the backdrop of the Neelkanth Peak between the Nar and Narayan mountains. The Badrinath temple is situated on the bank of the River Alaknanda and legend has it that Lord Vishnu's consort Goddess Lakshmi took the form of a berry (Badri) tree in order to offer him shade while He meditated here.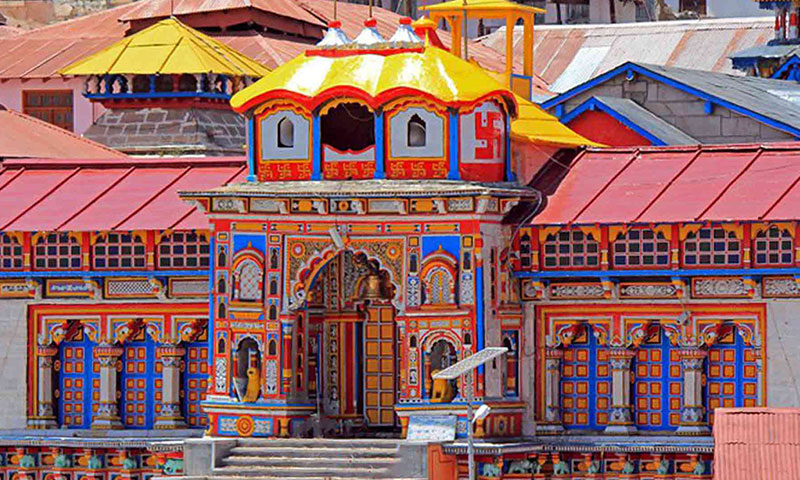 Picturesque locations, spell-binding spectacles of the beauty of nature and breathtaking sceneries are although typical of the Char Dham yatra, the journey is still filled with arduous treks and challenging paths. Even the roads in the Himalayas are testing and one needs to be physically prepared in order to undertake the entire journey. Before you decide to embark on this journey of a lifetime, make sure that you are in the perfect physical state.