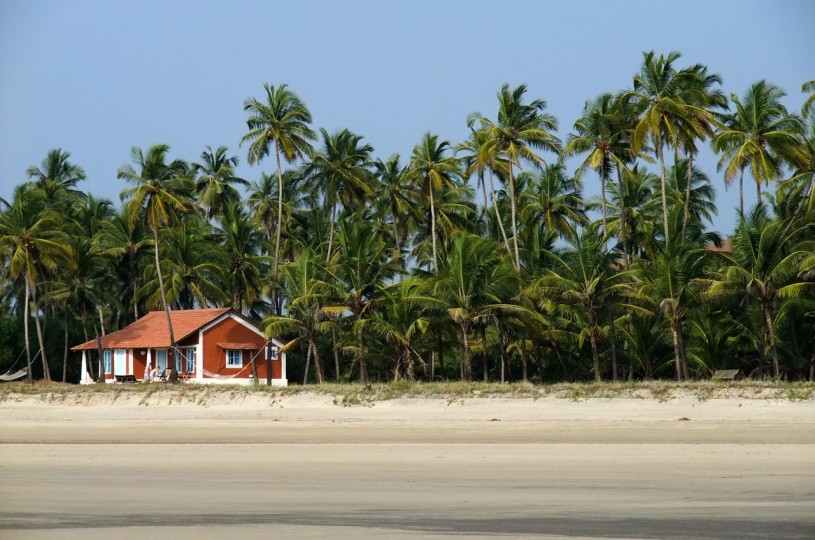 Whenever you think of moving out of the city and have a party with friends, Goa is the obvious destination that comes to mind. From beaches, huts and Goan cuisine to Flea Market, Goa has got anything and everything to offer. Let us take you on a groovy trip of this most rousing zone of India.
Whenever you think of moving out of the city and have a party with friends, Goa is the obvious destination that comes to mind. From beaches, huts and Goan cuisine to Flea Market, Goa has got anything and everything to offer. Let us take you on a groovy trip of this most rousing zone of India. Take a look at these kickass places to visit in Goa which will want you to return to Goa for more!
1. Hollant Beach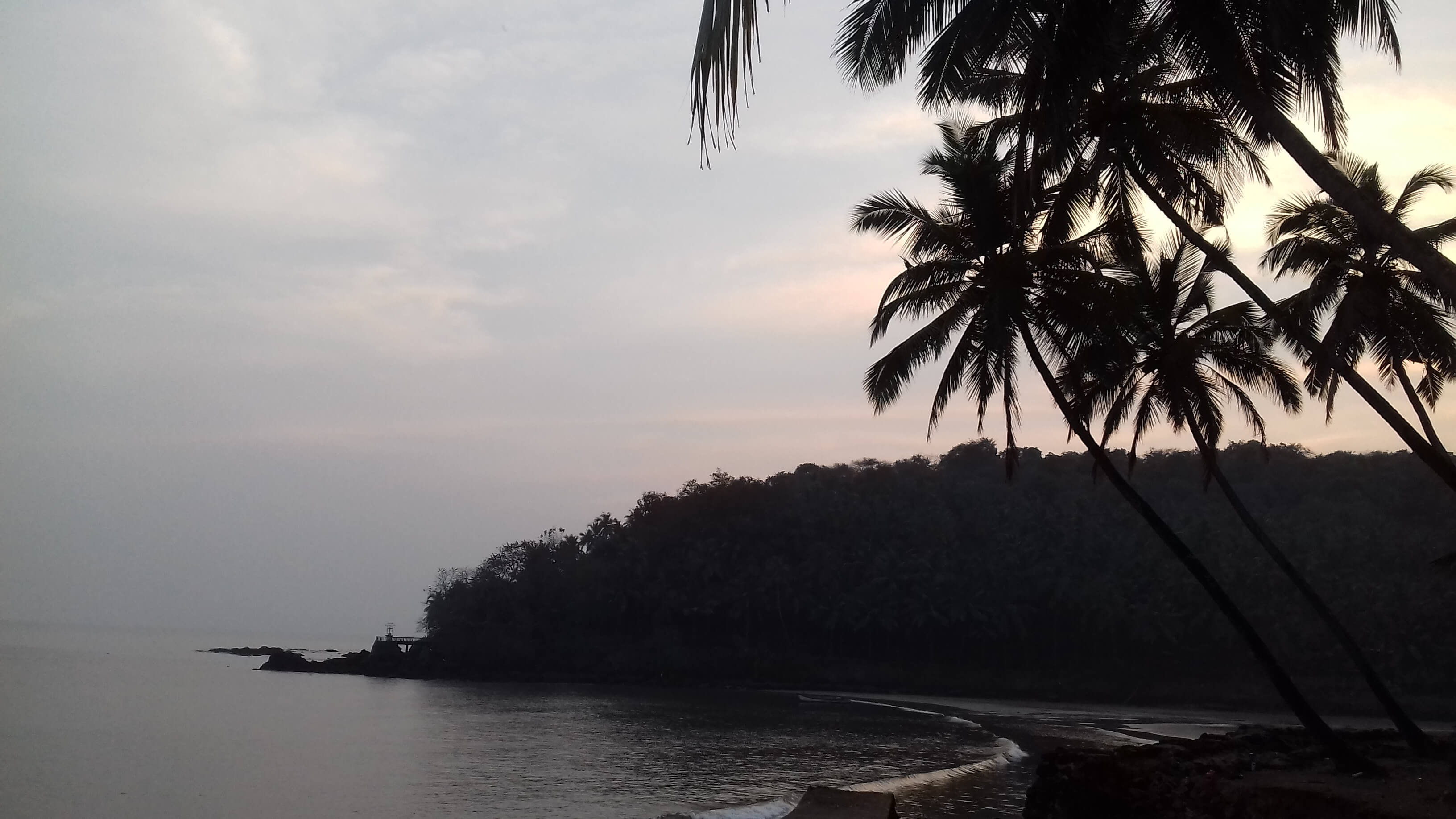 To witness a sunrise which you will remember for a lifetime, visit the Holland Beach in Goa. This beach is particularly known for its serenity and landscape. Hollant Beach offers wonderful scenic views alongside the foothills of the Western Ghats and at the southern shorelines of Goa.
As it remains relatively calm with no dangerous currents, Hollant Beach is an amazing place to go swimming, and for couples, the beach is just the perfect setting for captivating everyone.
Water Sports: Kayaking
How to reach: No buses ply to this places, so, the best way to reach here is with own vehicle via connected roads.
2. Benaulim Beach
Benaulim Beach is a popular tourist spot. It offers everything from the picturesque shorelines, shimmering sands to late night vibrant parties. Far from the hustle of the city, this place is an ideal place for beach lovers. Additionally, a large number of travelers rush at this place during the holidays to re-energize.
Watersports: Dolphin and crocodile spotting, jet-skiing, Windsurfing, Boating, Parasailing, banana boat rides, and rowing.
How to reach: Bus and rental cars are available from Panaji.
3. Miramar Beach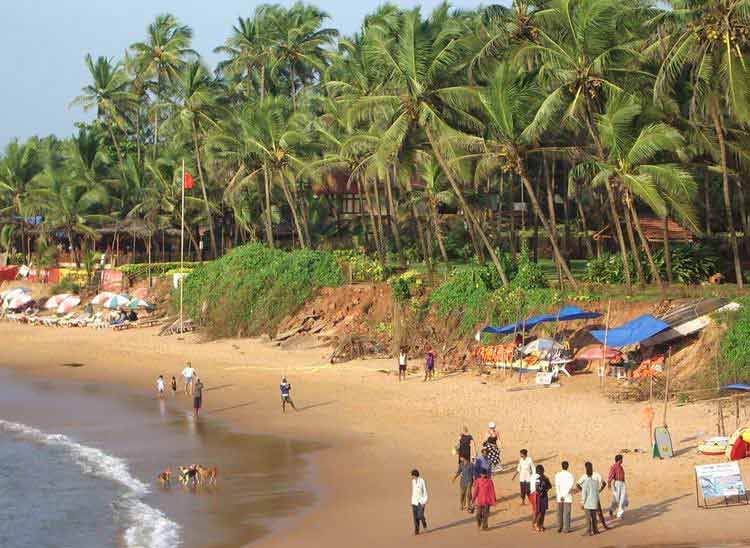 This beach is famous from the Portuguese era. Mesmerized by the peaceful surroundings, Miramar Beach is the ultimate destination to enjoy calmness in isolation. A number of local shops selling memorable items are lined up in one corner of the beach. Visit this place and market where you can explore a number of local crafts and buy stuff for your loved ones back home. The beach is an ideal place for adventure lovers, beach enthusiasts, and couples on honeymoon.
Water Sports: Banana Rides, Jetskiing, Windsurfing, Water scooter etc.
How to reach: It is a 3 km journey by bus or private vehicles from Panaji to reach Miramar Beach.
4. Vagator Beach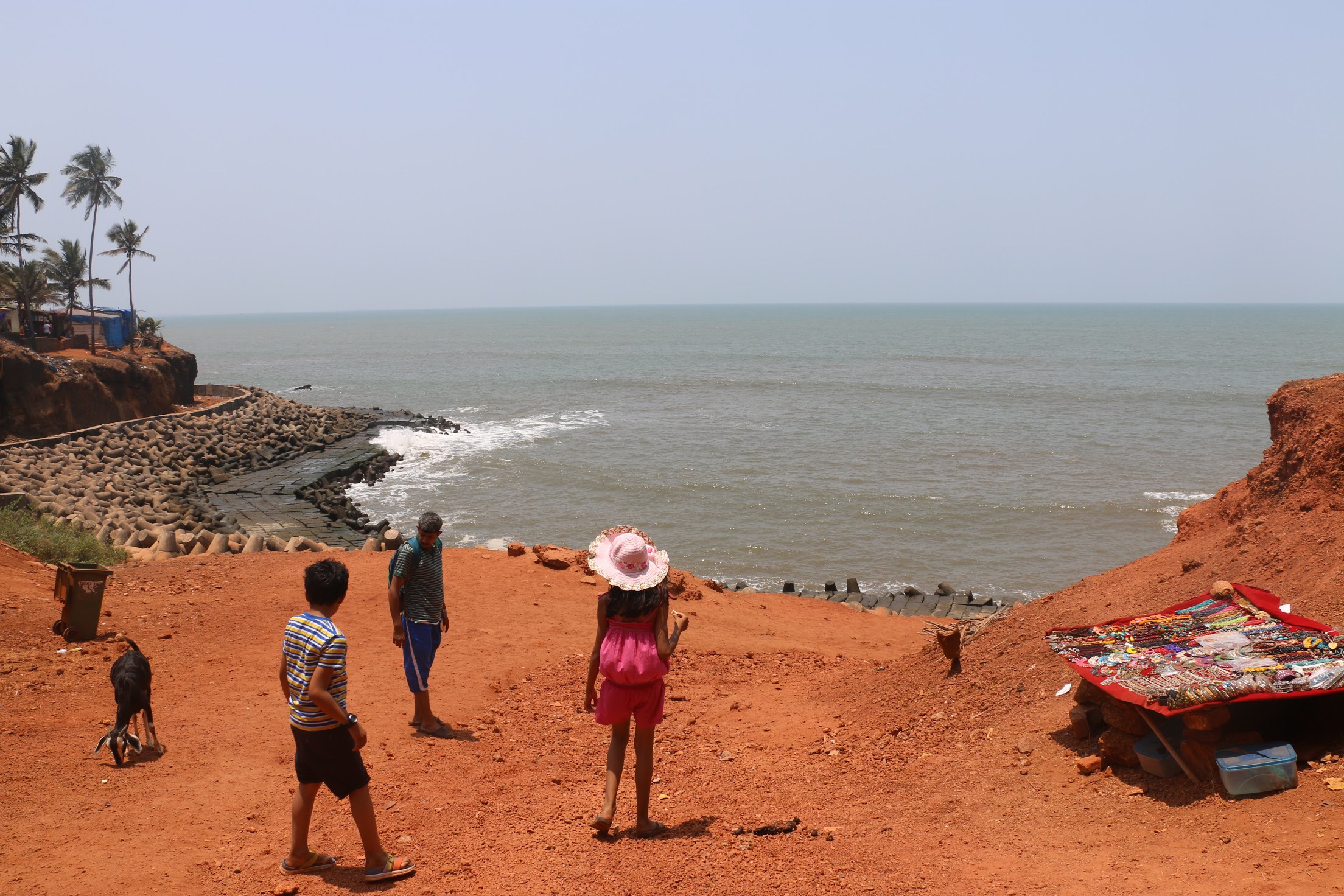 Vagator Beach provides a wholesome escape from the hustle of daily routine. Vagator Beach is famous amongst the foreign visitors from the western part of the world. It is the best beach in Goa which offers everything like sightseeing, calm surroundings, water sports, and shops to buy amazing stuff. Vagator resort offers a lot of hut-stays and places to eat where you can take snacks and also enjoy the wonderful dishes of local cuisine. The beach area has several stalls selling handicrafts, food items, and books.
Water Sports: Dolphin Sighting, Parasailing, Jet Skiing
How to reach: Vagator Beach is connected to Panaji through Mapusa and Calangute. Take a bus or drive to reach the Vagator Beach.
5. Ashvem Beach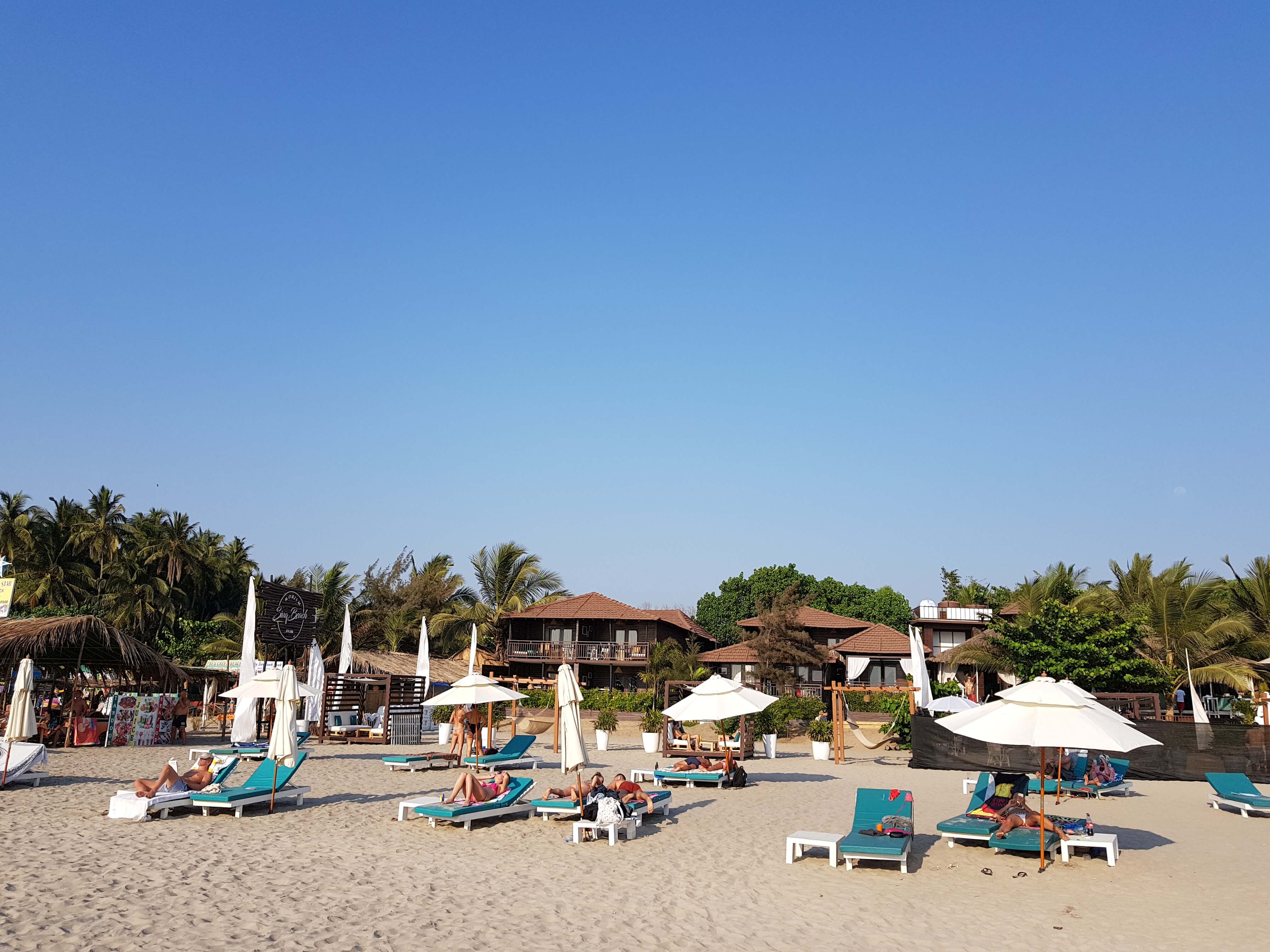 Ashvem Beach is comparatively a lesser known place among the tourists. This place is ideal for travelers wishing to spend time with just themselves at a beautiful location. Stones surrounding the beach carved by the shellfish is what Ashvem has been famous for. The standout view of the shoreline is the most wonderful sights at any point seen. Go for the Ayurvedic Massages for a relaxing and pampering experience. After the sun sets down, Ashvem Beach the night parties becomes the hideout for the people visiting here.
Water Sports: Speed Boat Ride.
How to reach: Hire a cab from Panaji or drive your own vehicle as the buses are not available on this route.
6. Kalacha Beach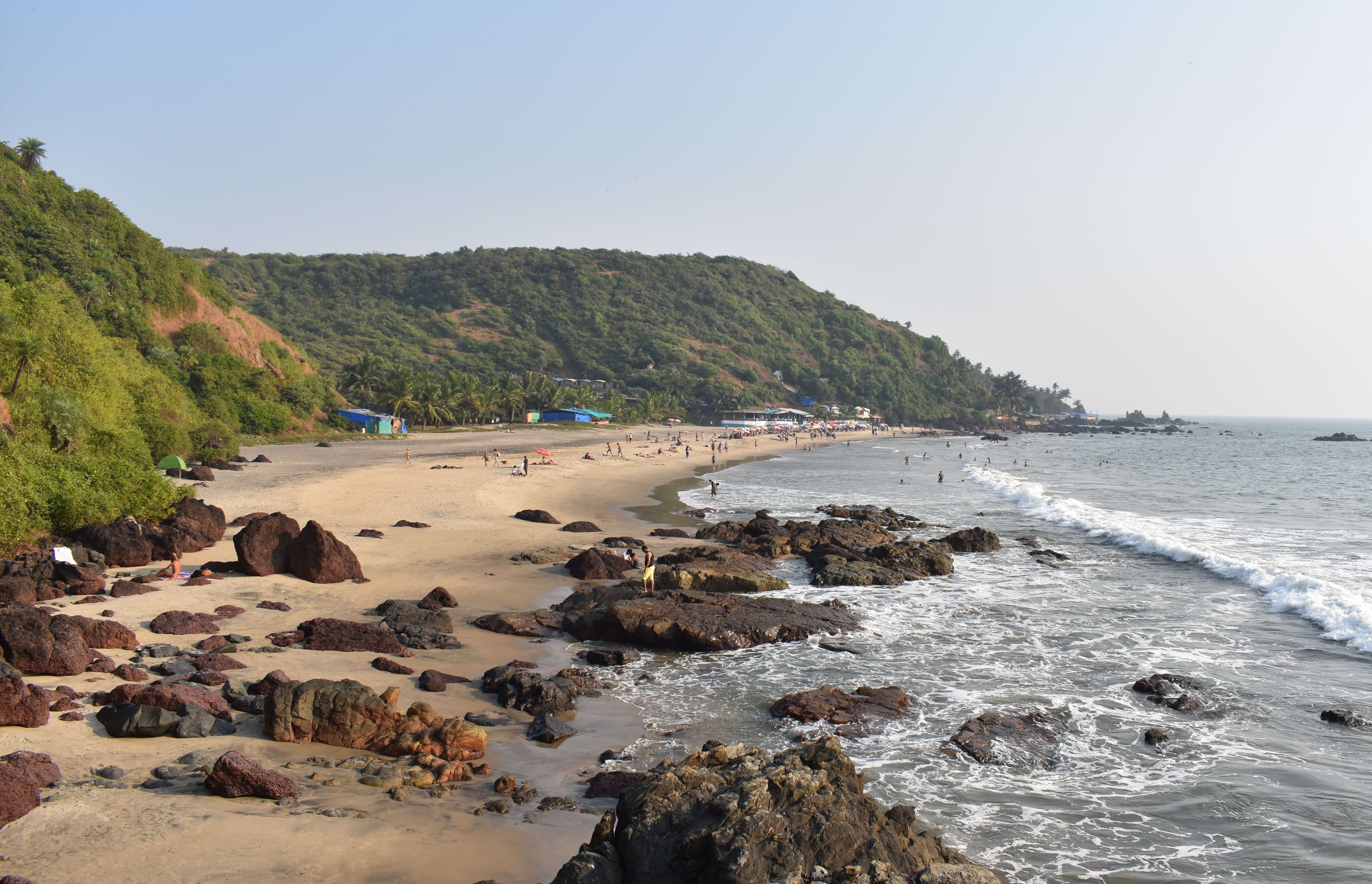 Kalacha is a beautiful beach in North Goa which stands out from the list. Situated toward the south of Querim beach, this shoreline is famous for its sweet water lagoon. Far from the gatherings of expansive vacationers, Kalacha's pleasant new water tidal pond and casual vibes is an untouched haven. Amidst the tropical greenery around the lake, you can experience the natural habitat of exotic birds and monkeys.
Water Sports: Paragliding, Hang Gliding
How to reach: Buses leave from Mapusa for Arambol every hour from 6 AM till 7 PM. From Arambol, the beach is accessible only via foot.
7. Agonda Beach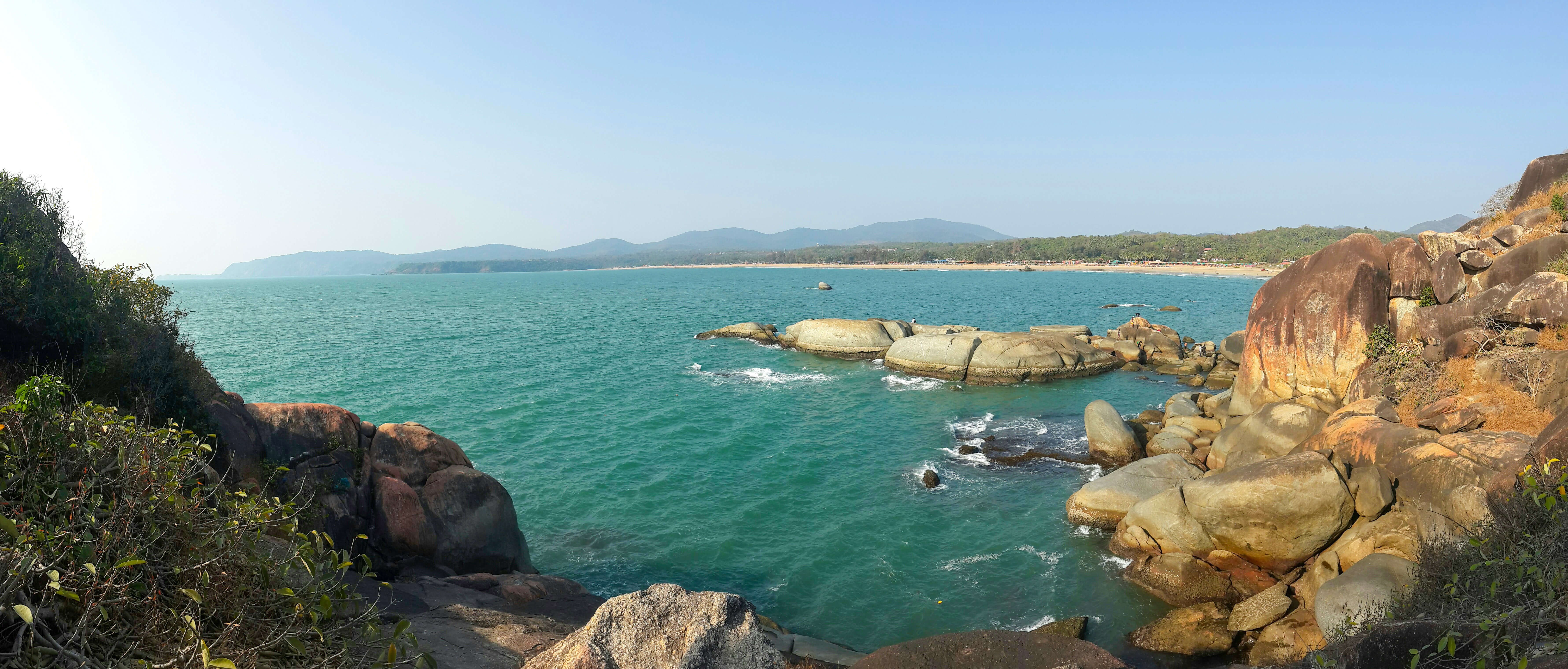 The cool wind and warm summer sun at Agonda Beach help you remove the anxieties brought by the rush and hustle of metro life. This beach is bordered with palms and casuarinas. At times when you are searching for some tranquil, Agonda Beach is the place to be. This beach has strong undercurrents and is ideal for individuals searching for an energizing time in the water.
Water Sports: Surfing, Water Skiing, Swimming
How to reach: One can easily go via a Bus/Private cabs/Taxis from Panaji to Agonda Beach.
8. Anjuna Beach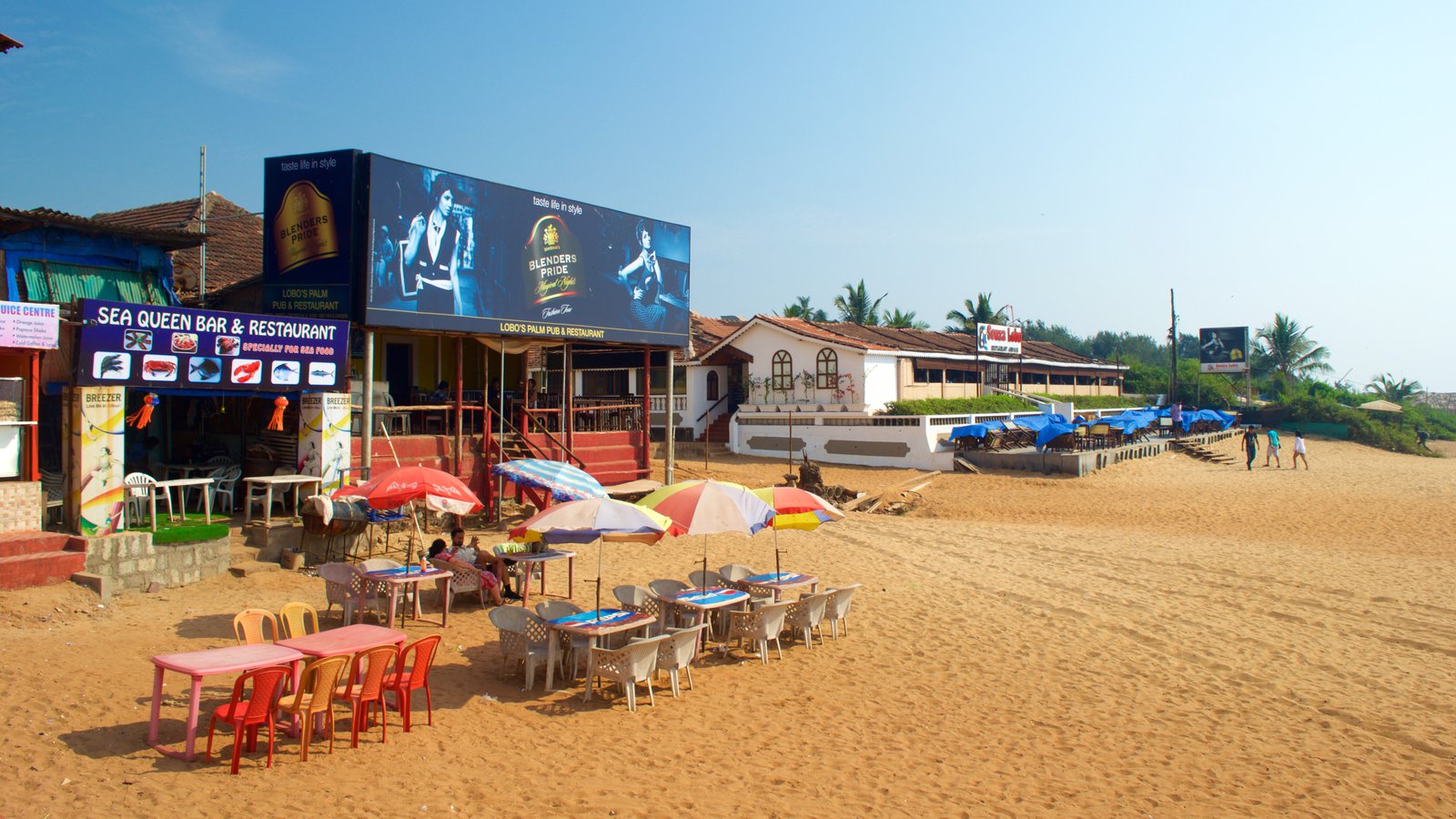 Anjuna Beach is located on the west coast of Goa. Coastal line touching the shores of Arabian Sea, Anjuna Beach is one of the best beaches in Goa. On Wednesday, you can shop for souvenirs, sarongs, traditional handicrafts from the famous Flea Markets.
Water Sports: Bungee Jumping, Go-karting, Snorkeling, Windsurfing, Banana Ride, Scuba Diving, Dolphin sighting trip, Paragliding, Water scooter, Water skiing etc.
How to reach: The nearest railway station is at Karmali 11 km away from Panaji and 29 km from Anjuna. Buses/Motorcycle/Taxis and auto-rickshaws are available from Mapusa.
9. Fort Aguada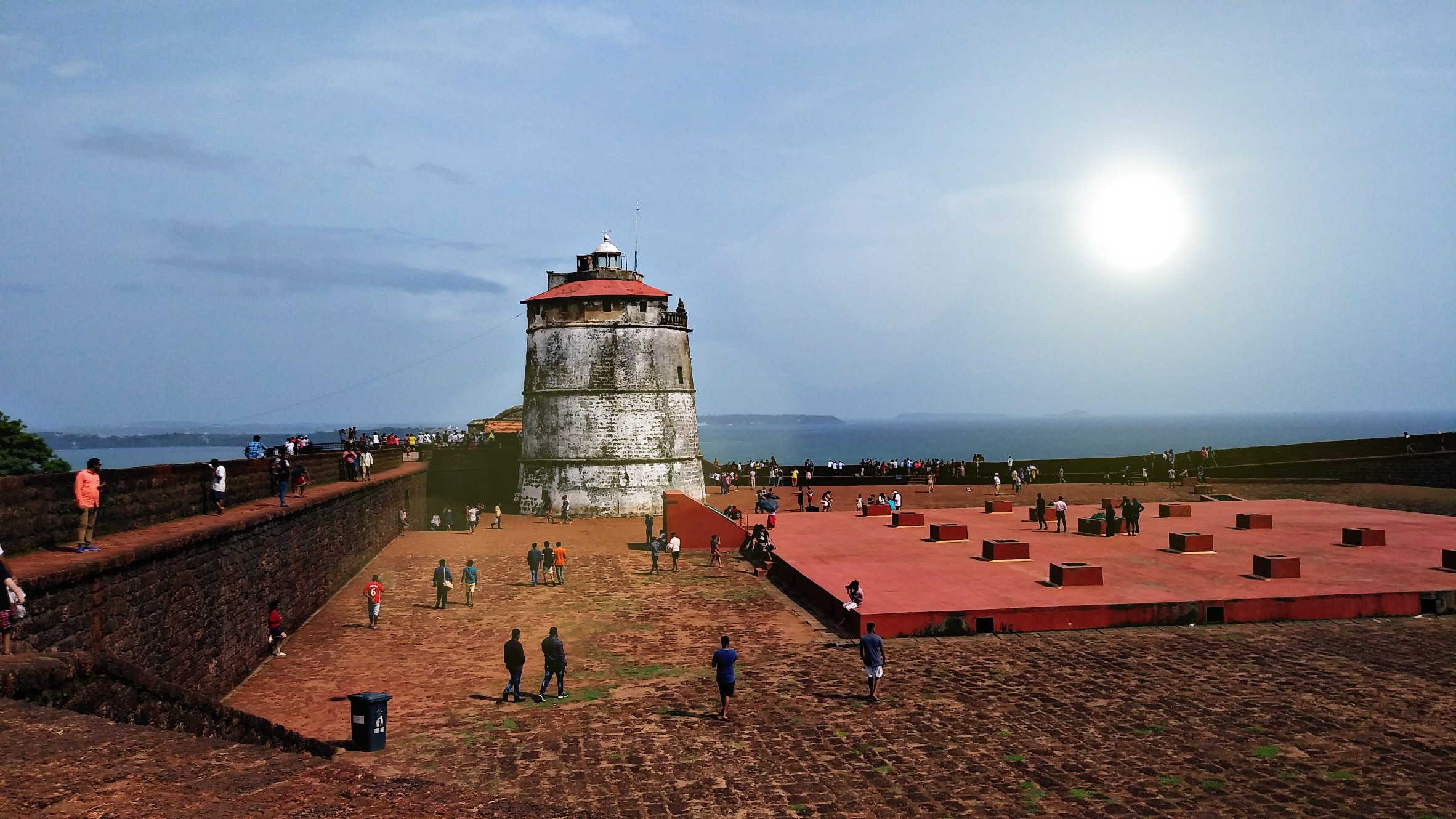 People who visit Goa certainly visits Fort Aguada because of its magnificent architecture. In old days, Fort Aguada was a house of Portuguese, now has been transformed to a jail. Enjoy the view from the lighthouse while you are here.
Opening hours: 10:00 am to 5:30 pm with no entry fee.
10. Mapusa Market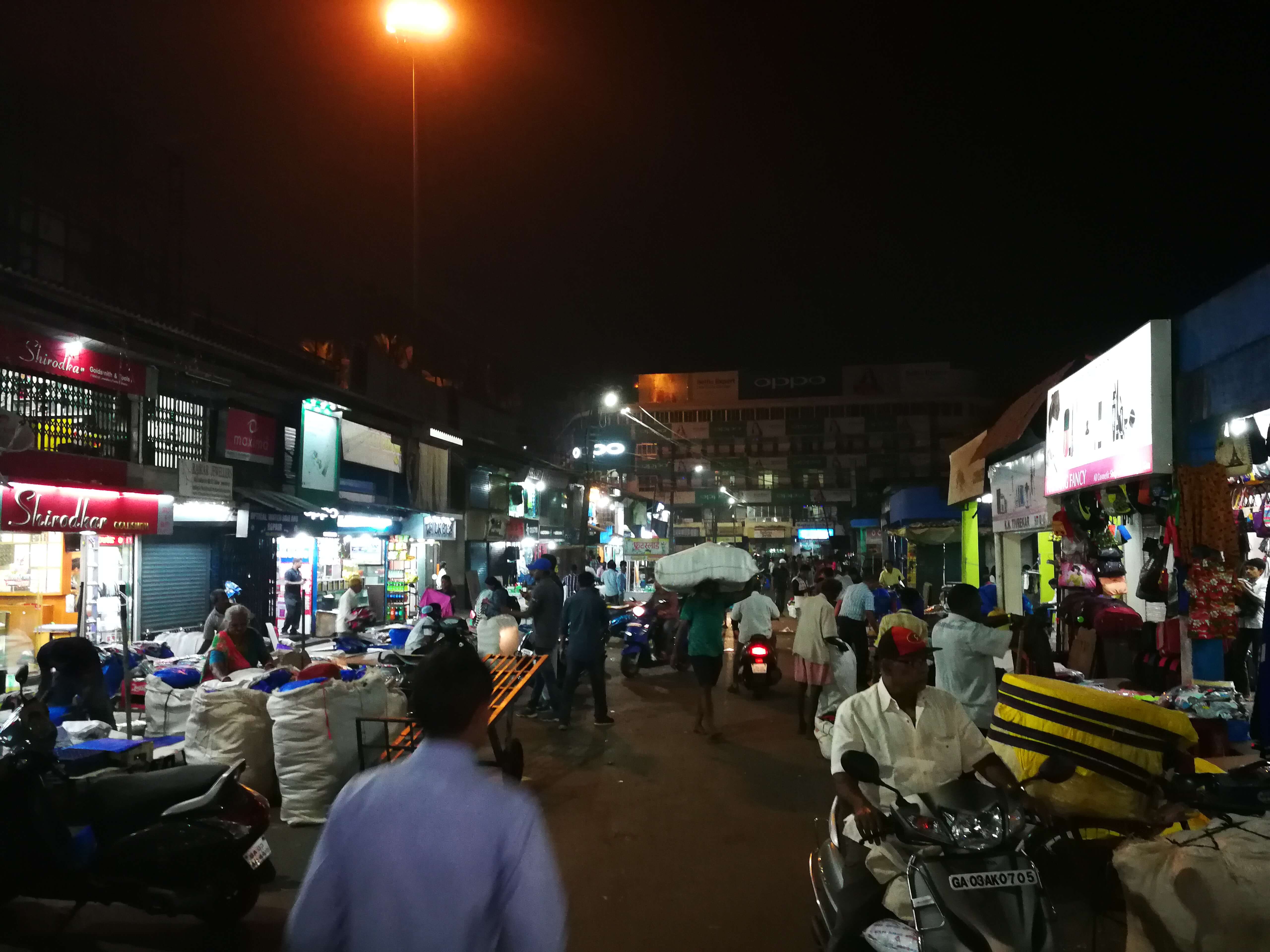 Visiting Goa is incomplete without having the taste of local cuisines consisting of fish, vegetables, and meat. Food fragrances are simply amazing. Visit the Mapusa Market earing colorful clothes and slippers to feel free and enjoy the most. This market has its charm every Friday and don't forget to buy cheap wine here. Yeah!